Breeding Services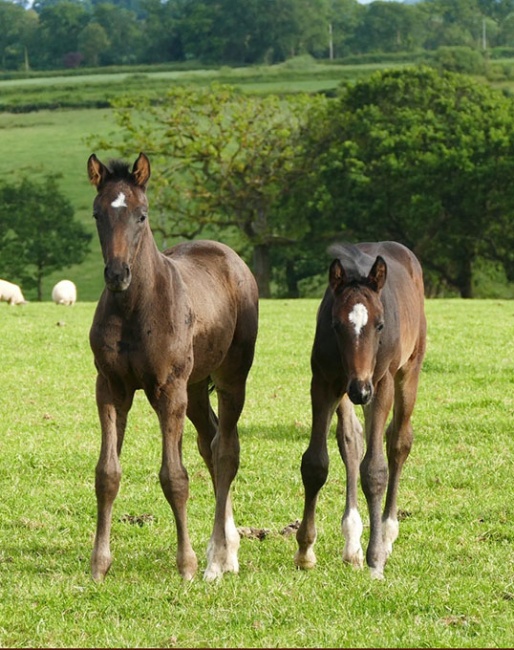 The uncertainty and speculation surrounding Brexit has caused great concern for all involved in the breeding industry in both the UK and Europe.
The team at Elite Stallions, the UK's largest semen agency based in Devon, have been working tirelessly to overcome some of the logistical challenges that Brexit now presents to ensure both EU and British breeders can continue to work together. They have been involved from the outset in the early consultations and development of new procedures with DEFRA and HMRC (both critical UK government bodies).
Semen from the European Continent Despite Brexit
Many hours have been spent in online consultations, testing systems and procedures to ensure that time-critical semen packages from Europe will still be an option for British breeders, and ensuring this vital industry can continue to flourish on both sides of the Channel.
Systems are now up and running and trial packages have been shipped to identify and troubleshoot any issues in advance of the breeding season. So far these test packages are doing well, having made a swift passage through customs for next day delivery, so it looks as though there is definitely light at the end of the Brexit tunnel for our breeding community.
Increased Stocks at Elite Stallions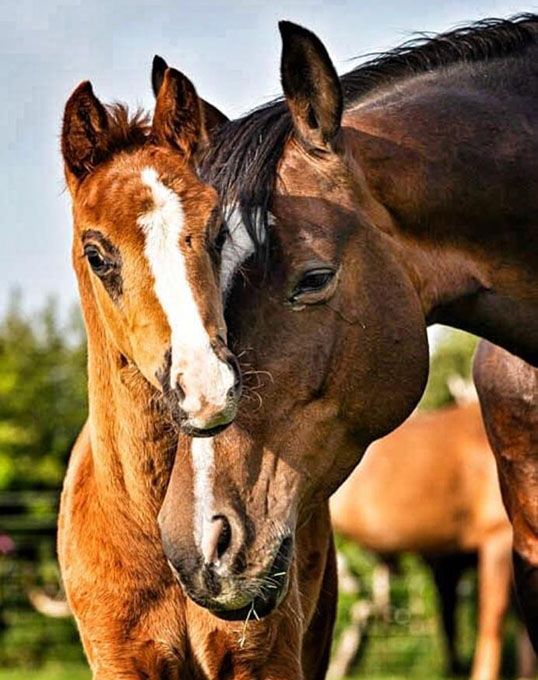 Elite Stallions has also increased their stocks of frozen semen ahead of the breeding season, to ensure continuity for British breeders, whilst getting to grips with the new protocols.
"Historically breeders in the UK prefer to use chilled semen, but they should not be put off from using frozen," said Lorna Wilson, owner of Elite Stallions. "There has been a perception that there are lower fertility rates with frozen semen, but in reality, the difference between frozen and chilled semen is its viability."
Lorna explained, "chilled semen can survive for at least 48 hours inside the reproductive tract, whereas frozen can only survive for 6-12 hours, which makes frozen semen all about the timing. It is worth breeders doing their homework and ensuring that their vet is experienced in working with frozen semen, as with correct timing and insemination technique, the conception rates between chilled and frozen are comparable."
Breeding in Britain
Change is predicted in the British equine market as a whole due to Brexit and is something that British breeders should factor into their breeding programmes. Importing horses will potentially be more difficult and expensive due to the regulation changes, and it is likely that British-Bred offspring by European stallions will command a premium in future years.
"Of course, there are many successful stallions standing in the UK, but the approval process is much less rigorous than that of our European counterparts," Wilson stated.  "The importance of making good breeding decisions is paramount, and the ability to look ahead to the next 5-10 years, when these offspring will be in sport, should be at the forefront of breeder's minds."
Proven Grand Prix Lines
Elite Dressage, the base of international Grand Prix rider Anna Ross and her team, have been planning ahead for Brexit too by using the European stallions on the Elite Stallions roster.  By using proven Grand Prix stallions on their young sport mares and young stallions on older, proven mares, they are striving to make the best possible combinations for the future.
Elite Dressage doubled their breeding programme to around 30 foals a year over the past two years to prepare to have more horses in training in 2021 and beyond.
The team are also embracing embryo transfer from their top sports mares; using the best bloodlines for both the stallion and dam ensures the quality of future offspring is maximised.
Planning Ahead
The teams at both Elite Stallions and Elite Dressage are planning ahead to ensure a bright future for British breeding despite the challenges of Brexit, ensuring a strong field of high quality sports horses will continue to rise the ranks of GB and international equestrian sport.
More information visit www.elitestallions.co.uk 
Related Link
Elite Dressage and Newton Stud Join to Create Horsey Heaven in Mid Devon