Stallions at stud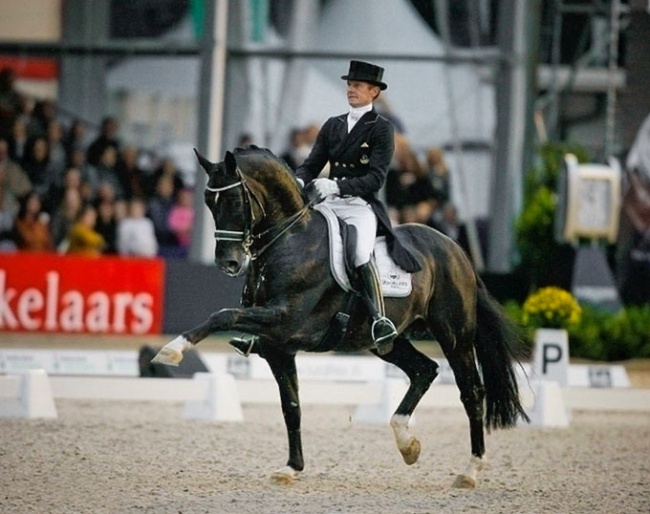 The Dutch equine reproduction center Holstud has an exclusive amount of frozen semen available of the superb stallion Totilas, who passed away untimely on 14 December 2020.
Holstud and the owner of the semen have now decided on a stud fee of 3,750 euro (excl VAT) for insemination through an ICSI (Equine Intracytoplasmic Sperm Injection) procedure. 
Frozen Totilas Semen at Holstud
In 2009 and 2010 Totilas broke all world records and claimed double gold at the World Equestrian Games in Kentucky.
In 2010 a considerable amount of Totilas' semen was collected at Holstud in The Netherlands, where the stallion was based at the time.  This frozen semen is of the highest quality, as shown in 2011 with a fertility rate of over 80%. 
The frozen semen then collected has been perfectly stored and is still of pristine quality.
"Partial Gestation Guarantee" Offered to Breeders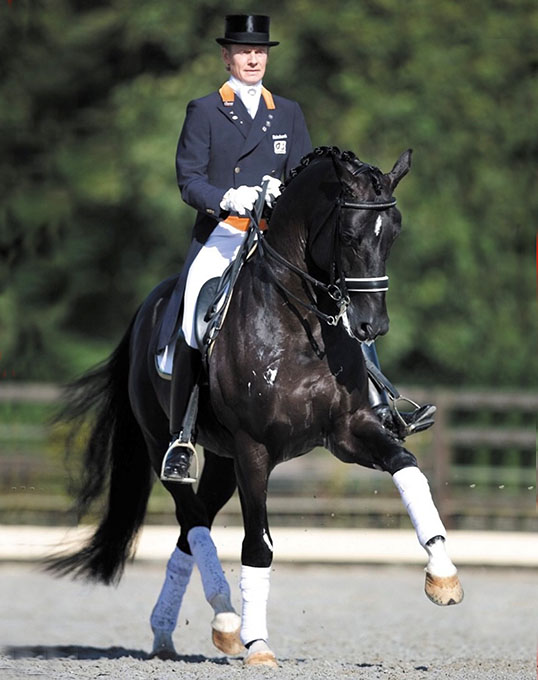 Considering the proven quality of the frozen semen from this period, we have decided to give a "partial gestation guarantee" on the breeding process, which should lead to a successful pregnancy," said Jorgen van der Holst. 
In case a mare is not pregnant - after a period of three weeks starting starting from the transfer into a recipient mare - the breeder will get 2,750 euro (excl VAT) returned to partially cover his costs.  A declaration of non-pregnancy presented by a certified veterinarian suffices. 
ICSI Procedure
The amount of straws will be limited and made available only to laboratories acclaimed for their ICSI procedure. 
"In this way and with this high standard we hope to provide a successful procedure for the mare owner," Van der Holst added. 
For a breeding contract and conditions, please contact:
Related Links
Holstud Offers Totilas' Frozen Semen for 2021 Breeding Season
Totilas, Global Dressage Sensation, Passed Away