Sweden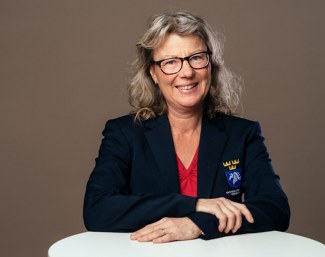 After four years on the job, Pytt Hamberg has handed in her resignation as Swedish Pony Team Trainer. 
Hamberg was began working as pony team trainer for the Swedish Equestrian Federation on 1 January 2017 and succeeded Bobo Lundberg at the time.
The 60-year Hamberg has now decided to shift her focus. 
"It's been incredibly fun years, but now I want to spend more time with my family and on other projects in life," said Pytt. "At certain intervals you think about what you want to do in life and I felt it was time to move on."
Hamberg considers winning team gold with the Category 2 ponies at the 2017 Nordic Baltic Championships her team trainer career highlight. "Before that it had been 17 years since we got gold in that category," she said. 
When Hamberg took over the helm of Swedish dressage pony sport the group was "quite small and scattered." She considered the team building the most fun part of the job. "We have seen a huge surge in Swedish pony dressage right now," she added. "In recent years we've had record numbers of starts at national shows and the Swedish Championships."
In 2020 the Swedish Equestrian Federation decided not to send a pony team to the European Championships due to corona. 
The federation is now looking for a new team trainer.
Related Links
Pytt Hamberg To Replace Lundberg as Swedish Pony Team Trainer
Elliot Nilsson Wins 2020 Swedish Pony Championship
Sandgren and Berglund Bergakra Win 2018 Swedish Pony and Children Championships
Barnestam Olssen Wins 2017 Swedish Pony Championships