TV Broadcasting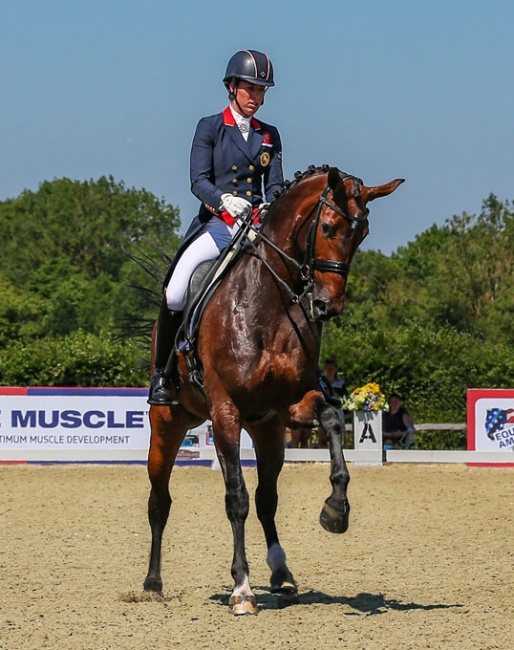 There's a real treat in store for dressage fans this weekend on Horse & Country. Across Saturday and Sunday viewers can watch 40 top riders including Charlotte Dujardin, Emile Faurie, Tristan Tucker, Dane Rawlins and H&C favourite Pammy Hutton, perform a Grand Prix test as the sporting calendar comes back to life.
The event is a unique collaboration between Dressage at Hickstead, CHIO Rotterdam and Chilli Pepper Productions who wanted to create an opportunity for riders to get back into competition as lockdown eases. 21 riders performed their tests at Hickstead and 19 at Rotterdam, so expect to see some top Dutch talent as well including Patrick van der Meer and Laurens van Lieren.
GP Dressage Challenge on Horse & Country TV
Starting at 6pm on Saturday 18th and the same time on the 19th H&C viewers can enjoy three and a half hours each day of top class dressage.
There's also the chance to get a unique perspective on how a judge assesses a test. As there were no judges presented when the tests were filmed, the cameras could be situated in the judges' boxes giving the viewer a unique judge's-eye view of the action.
Adding further to the experience, two of the world's very best judges, Stephen Clarke and Mariëtte Sanders-van Gansenwinkel, will be providing live commentary throughout the broadcast.
Spectator Judging
And for those who want to go a step further, there's the opportunity to actually judge each test yourself! Simply download the Spectator Judging app from your app store and you will be able to enter your own marks for each test in real time.
The final results will be collated and the viewers' winner announced during the programme on Sunday evening so you can see if your own views are in line with, or at odds with, those of your fellow viewers.
Live Broadcast on Horse & Country TV
The live broadcast of the Equine America Rotterdam Hickstead Grand Prix Challenge is completely free to view on H&C.
If you're not an H&C+ member simply go to horseandcountry.tv and select Watch Now.
And for H&C+ members, all seven hours of the competition are available to watch on demand at any time on any device from Monday 20th onwards.