Van Olst Sales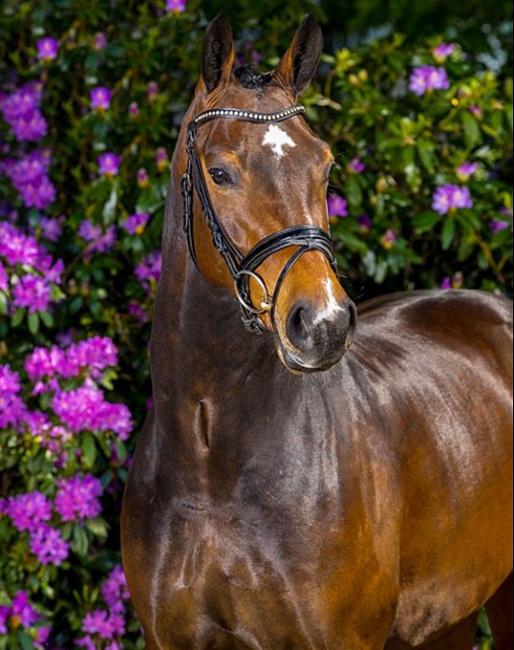 Luckybird became the best selling horse in the first online auction as part of the 2020 Van Olst Sales, hosted by Dutch stallion owner Gert-Jan van Olst. 
The first online auction included a collection of 10 young dressage horses, 9 of them were sold. The bidding concluded on 8 June 2020. 
The highest bid was for the 4-year old gelding Luckybird (by Everdale x Metall x Levantos II). He sold for 67,500 euro and will move abroad. 
The second most expensive horse was the 3-year old gelding Maxs-H (by Glamourdale x Gribaldi x Uniform). The grey sold for 62,500 euro to a British client. 
The NRPS licensed stallion Gregory (by George Clooney) fetched 55,000 euro and will stay in The Netherlands. 
The 3-year old Manhattan (by George Clooney x Negro) found a new owner for 40,000 euro. Ernesto (by Everdale x Tuschinski) sold for 38,000 euro. 
Evergreen (by Everdale x Donnerschwee) fetched 30,000 euro, Mondiego (by Diego x Stedinger) switched owners for 26,000 euro, and Rescolar (by Escolar x Sir Donnerhall) sold for 23,000 euro, 
Van Olst purchased Mistral (by Everdale x Zucchero x Flemmingh) for himself for 18,500 euro. His staff will train him up the levels. 
The average price for a horse in this auction was 39,500 euro.
Related Links
2020 Van Olst Sales Goes Online with Collection of Lovely Young Riding Horses
Top Stallions Glamourdale and Everdale Shine with Rideable Offspring in 2020 Van Olst Sales Online Auction
2020 Van Olst Sales: Your Chance to Buy a Rideable and Talented Youngster with a Top Pedigree