Health Care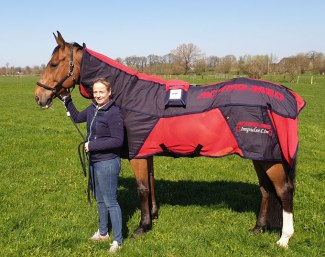 Every rider enjoys working with a relaxed and balanced horse. A relaxed leisure or sport horse comes from good management, balanced training, and affectionate handling.
These qualities can be supported through the use of magnetic therapy. For over 20 years, Activo-Med has been a leading manufacturer of therapeutic and training support systems for horses. Activo-Med is a global leader in the field of pulsed electromagnetic field therapy and equine hydrotherapy.
Leader in Magnetic Therapy
Its product line includes magnetic massage rugs, magnetic hoof boots, WLP laser pointers and laser light showers as well as aqua trainers, Horse SPA and vibrofloors. We have developed these products with the aim of supporting equine health and well-being in terms of mobility, performance, recovery and rehabilitation. Every member of the Activo-Med staff is a qualified equine specialist with an understanding of what horses need to feel well, have strong nerves and stay fit. To ensure optimum results, we continually carry out further development to our ImpulseLine and AquaLine products according to the latest scientific and empirical findings.
Improved Recovery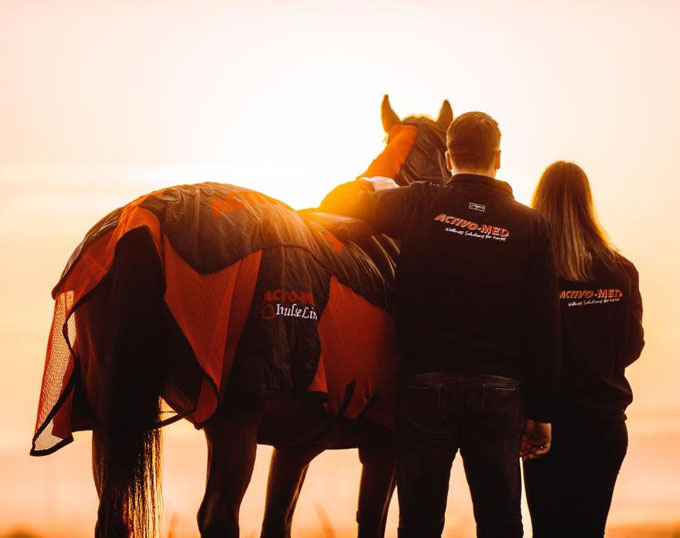 Life originates with the cell, the most basic building block of life. Within cells, growth and functions are regulated by electromagnetic oscillations. Disturbances to these interactions can lead to diseases, which are usually triggered by a lack of magnetic energy. Cell activity can be repolarised and its charge capacity normalised through the inductive effects of magnetic fields. That's the theory.
Dr. med. vet. Clemens Hayessen, who runs an equine veterinary practice in Eyendorf and is himself an FEI competition vet and successful advanced-level event rider, has this to say: "For many years, we have had much success in using Activo-Med ImpulseLine magnetic and massage rugs on our sport horses and in therapeutic use. We see positive results, especially with ailments involving pathological changes and painful spinal disorders like kissing spines. Significantly better convalescence can be observed in diseases such as equine exertional rhabdomyolysis, since the muscle enzymes return to normal levels much more quickly. Nervous, tense horses can also become more supple when they wear these rugs before a ride."
Isabell Werth Uses Activo-Med
Many prominent equestrians have been relying on Activo-Med systems for years, including Scott Brash, André Thieme, Isabell Werth, Maxime van der Vlist, Tim & Jonelle Price, Andreas Ostholt and Lars Nieberg, just to name a few.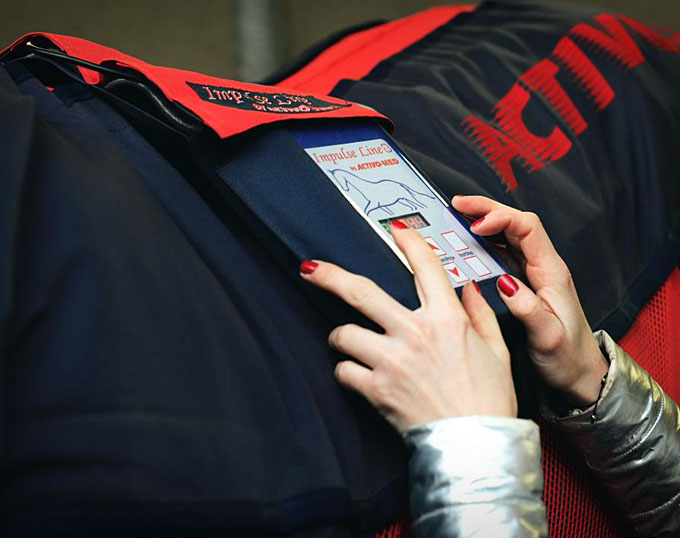 Internationally successful riders also trust the AquaLine products of Activo-Med. In the stables of such prominent equestrians as Sönke Rothenberger, the Werndl family, Isabell Werth and Peter Schiergen, one will also find aqua trainers and horse spas. These training and therapy aids assist in keeping their horses in top condition and for rehabilitation use following injuries. Dr. vet. Med. Matthias Baumann oversees the integration of these systems. Baumann is an experienced veterinary surgeon and was himself an internationally successful event rider with a team gold medal from the Olympic Games in Seoul.
Discover and Talk to Activo-Med 
The Activo-Med Team is happy to help you find the system that works best for your horse.
Contact the Activo-Med Team at
We will bring you in contact with our most knowledgable agents in your country.
Detailed information can be found at www.activomed.de.