Breeding Services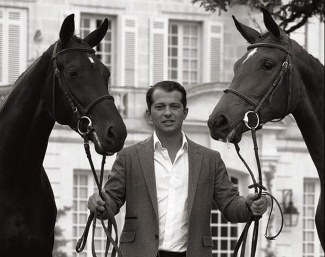 Haras de Malleret, one of France's leading dressage breeding stations and equine rehabilitation centers, has decided to offer a 25% discount on all breedings and balneotherapy treatments. In additional, 10% of the revenue will be donated to the French Hospital Foundation. 
"Because we are in this unprecedented economic situation, Haras de Malleret wants to be involved and take responsibility in this global crisis, by offering big discounts on all our services, both for breedings and our balneotherapy, and we will donate 10% of the revenue to the French Hospitals Foundation in support of their medical research," said Gérald Martinez, managing director of Haras de Malleret. 
The special corona discount involves:
- 25% on each breeding contract for their two stallions, Danciano and Flinstone, throughout the 2020 breeding season, maintaining the live foal guarantee
- 25% on each rehabilitation stay in the Malleret Balneotherapy spa center until the end of 2020; other stays (preparation, maintenance and recovery) will be offered at -15%
10% of this revenue will be donated to the French Hospitals Foundation to support their medical research
"We are all in the same boat and even if Haras de Malleret continues to have its daily expenses, just like other companies in the sector who don't get governmental support, I've decided to lend a helping hand, to my capability, by reducing the stud fee costs for breeders, who are experiencing the same crisis and who still want to inseminate their broodmares for a foal in 2021," Martinez explained. 
He continued: "As for the owners of injured horses, who are now also economically impacted,  the health of their horses should not be relegated to a secondary position."
The discount will be applicable to all customers, also those who have already chosen Danciano or Flinstone this year for their broodmares or who have currently entrusted their horses to the Malleret spa center.
"I'm hoping for better days as soon as possible," said Gérald. "I send my best wishes and support to the entire horse industry and its representatives."
For more information, visit www.haras-malleret.com
Related Links
Gerald Martinez: "Danciano de Malleret is Making his Mark as a Breeding Stallion"
Gerald Martinez: "Why I Stop with Embryo Transfer"
Dorothee Schneider to Develop Filarmonie and Dancielle de Malleret
Dorothee Schneider to Develop Filarmonie and Dancielle de Malleret