From the Horse's Mouth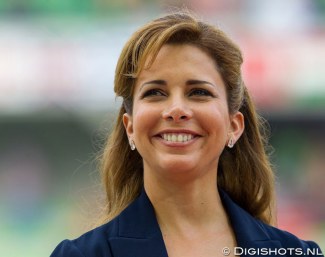 On Thursday 5 March 2020, the U.K. High Court established fact that the billionaire ruler of Dubai, Sheikh Mohammed Bin Rashid Al-Maktoum is guilty of abduction, forced return, torture, and a campaign of intimidation.
These damning allegations became established fact, published in a series of judgements by the High Court in London. They were made against Sheikh Al-Maktoum, by his estranged wife, Princess Haya Bint Al-Hussain, who is the former FEI President and an Olympic show jumper. 
Following a high-profile case that began eight months ago, the court has published a Fact Finding Judgement (FFJ) in favour of Princess Haya. This was primarily a custody hearing for Haya's two children, Jalila and Zayed. 
Haya fled Dubai for London with her children on 15 April 2019. She claimed her life was in danger for asking too many questions about two step daughters, Sheikhas Shamsa and Latifa, who unsuccessfully tried to escape the royal household in Dubai at different times.
Sheikh Mohammed had tried, unsuccessfully, to keep the judgement out of the public domain but his appeal was rejected after the case was ruled to be in the public interest. The ruler of Dubai was found to have "not been open and honest with the court".
Photo © Digishots
Related Links
Horsesport.com: Sheikh Ordered Abduction of Daughters and Threatened Princess Haya – UK High Court
BBC: Dubai's Sheikh Mohammed abducted daughters and threatened wife - UK court
On Eurodressage
Former FEI President HRH Princess Haya Hiding in U.K. as Legal Battle Starts
Former FEI President HRH Princess Haya Seeks Asylum in Germany