Products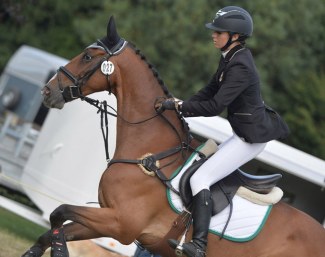 Spanish international eventing and dressage rider Daniela Vidaurre has recently launched her new equestrian underwear brand, "My Riding Underwear," which offers equestrian padded underwear for both amateur and professional riders.
Her range of underwear is designed to minimize discomfort, painful skin irritations, rubbing, chafing, abrasions and riding-related health issues such as Saddle Paresthesia.
By Riders, For Riders
Active on the international eventing scene in France and on the Iberian peninsula, the 23-year old Vidaurre spends the majority of her day in the saddle and knows from personal experience how uncomfortable ill-fitting underwear can be for the female athlete. 
"While riding I often experienced discomfort and pain in my intimate area," said Daniela. "I was always shifting position to feel more comfortable in the saddle, but at times it became so intense, that I could not enjoy pursuing my passion any more. I thought I was alone, but as I did my research on the problem, I found out that two out of three equestrians deal with the same issues! I was shocked! I spent several months researching, talking to other riders and consulting my findings with doctors and physiotherapists."
 In pursuit of providing riders with the perfect undergarment - one that takes care of riders' health and comfort - she started tinkering at her own underwear to perfect it for ultimate comfort.
"I tried out various products available on the market and finally came up with My Riding Underwear, by starting to working on my own underwear in order to solve my own problem," said Vidaurre. "The more I worked on, read and spoke about it, the more I realized that this small piece of garment can be a true life changer; not only for me, but also for other equestrians, amateurs, as well as professional athletes around the world."
My Riding Underwear, Handmade with Love in Spain
Daniela made it her goal to break the taboo about the equestrian intimate-related health issues and promote healthy riding solutions.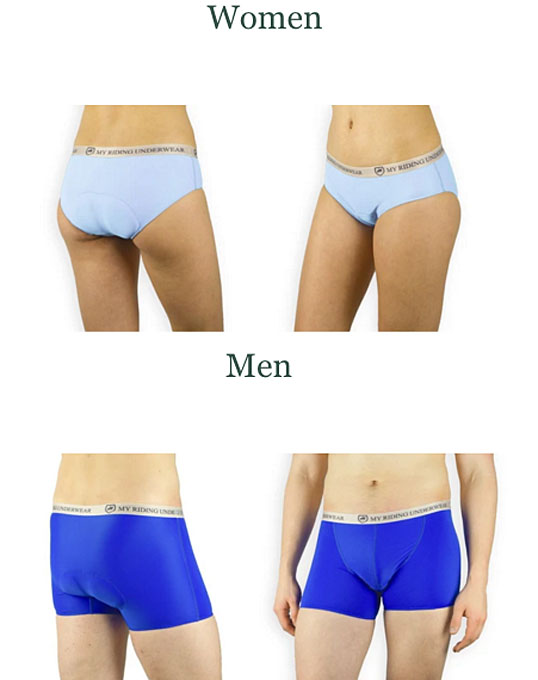 "No matter whether you are a professional or an amateur rider, it is completely normal, and surprisingly common, to experience pain and discomfort in your most delicate zone even after a short ride. Your entire perineal area, genitals, ischium bone, as well as, some major nerves and vessels of your body, are constantly affected by repeated friction your body makes with the saddle," Daniela claims.
My Riding Underwear features a carefully crafted line of underwear that includes three stylish designs of briefs and panties for women, and boxers for men. They come with two pads to choose from to fit the riding needs (light and comfort) and in three color variations: deep blue, wine red and classy white.
"They are perfectly padded, comfortable and fully reliable," said Vidaurre. "It does not only protect you from physical trauma, but it can also prevent other health conditions such as UTIs, due to its bacteriostatic properties, rapid transpiration and high elasticity."
What makes My Riding Underwear different from other brands? Daniela says that it is "unique padding and its placement, coverage, quality of fabric, functional features, way of production and the fact that we really care."
All materials used come from Spain and Italy. Daniela also wants to supports the small businesses in her local community and therefore all MRU underwear is handmade in Barcelona, Spain.
"All of the designs are handmade: cut and sewed, in a small workshop in Barcelona, Spain. Our wonderful seamstresses are experts in their craft, they put the 'Q' in the 'Quality' and a little bit of love to every piece of garment they make."
Discover My Riding Underwear at www.myridingunderwear.com or jump straight to the collection.
You can also visit MRU on Facebook and Instagram