South Africa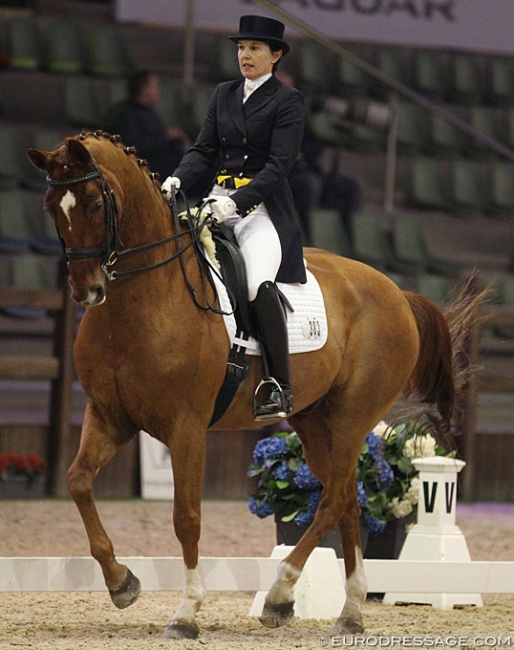 by David Stickland for Eurodressage
December 31 is a critical date for the team and Individual qualifications for Tokyo Dressage, and with just 9 more shows to go there are still some very important qualifications up in the air.
Teams Need to Fulful NOC Certificate Of Capability by 31 December 2019
In principle there are 15 teams qualified for Tokyo already, but there is also what is known as the NOC Certificate Of Capability. This means that a nation (Or actually the National Olympic Committee – NOC) even if it has been awarded a Team place, must show by December 31 that it has three combinations that have achieved twice the Minimum Eligibility Requirement (MER).
The MER requires two results in Grand Prix (only, not Special or Freestyle) where the combined jury result is greater than 66% and at least one 5* judge is above 66%, there are also restrictions on the nationality of that judge and that of the rider.
In order for an athlete to be proposed by a nation to actually compete then they must obtain this MER requirement based on competitions between January 1st 2019 and June 1st 2020, so the final make up of riders is still in play till June.
However, the Certificate Of Capability must be satisfied by December 31st of this year – and includes competitions since Tryon 2018 until that date.
Brazil and South Africa Have Not Yet Achieved MER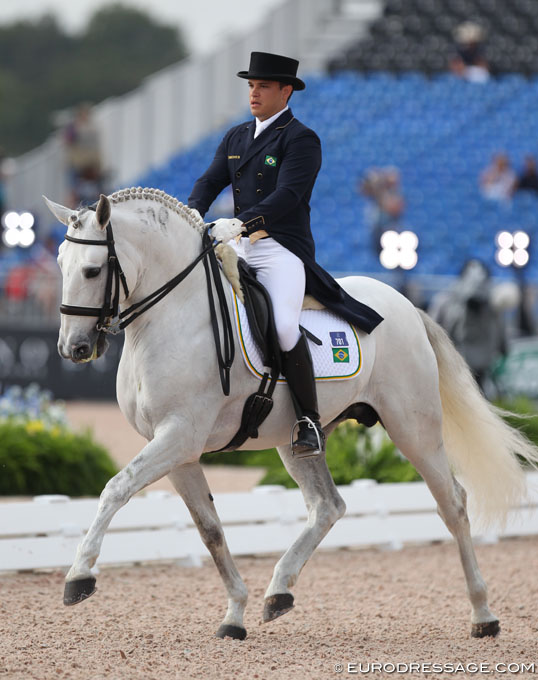 What does this mean for Teams? Of the 15 teams that have been allocated places two – Brazil and South Africa – have yet to pass the NOC requirement. South Africa has two combinations past the hurdle, and one rider with a single NOC qualifying score.
Last weekend at CDI Ranbol Nicole Smith competed Chi La Rou, but didn't pass the requirement. Laurienne Dittmann got one qualifying score in Hamburg, but has not been in range since then. Brazil has two riders with one qualifying score each, they had three riders at Blue-Hors last weekend but none of them got the 66%.
As a reminder, South Africa qualified a team last month at the regional qualifier in Exloo, while Brazil obtained their place at the Pan-Am games, where PSG can also give a qualifying place.
Austria and France Can Qualify a Composite Team for Tokyo
If Brazil and/or South Africa cannot satisfy the NOC Certificate by Dec 31 then they may obtain an individual place each, but the team qualification is lost and opened to one, or possibly two, "Composite Teams".
The composite team position is allocated according to the Olympic Ranking List (ORL) which is based on selected competitions in 2019. It is different to the usual World Dressage ranking List (WDRL) which has a rolling 12 month window: only one competition for any event is counted in the ORL and only the best 4 (Rather than 8 in WDRL) results are counted.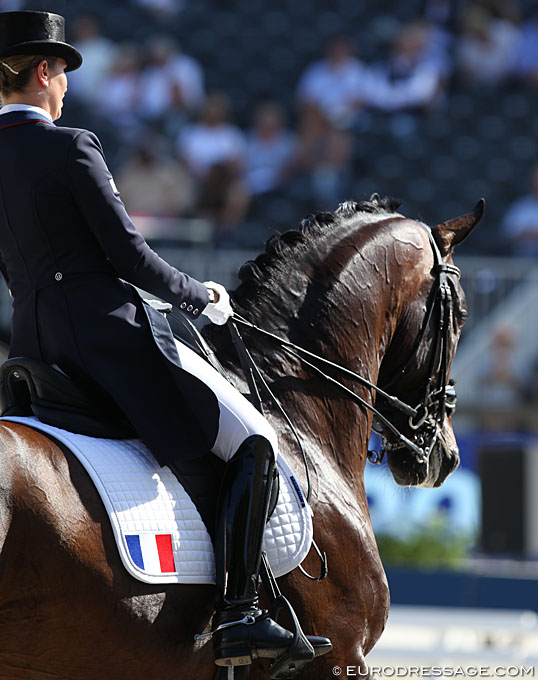 The Composite Team is chosen by summing the ranks on the ORL of each nation's top three combinations (Though an individual rider can only have one of their rankings taken account of if they have more than one horse), and the team(s) with the lowest sum (so best ranking) is eligible for a Composite Team place. (Summing the ranking points and picking the maximum would actually achieve the same selection).
Confused yet? Well the simple summary is that only two Nations are within reach of such a composite selection, Austria and France. A month ago Austria had about a 40 rank lead, but that is now reduced to 10 ranking places, or a 29 point ranking point difference.
If Brazil and South Africa should unfortunately fail to reach the NOC qualification, then Austria and France would both be eligible for Composite Team positions, if only one place is up for grabs then the competition between Austria and France is going to be intense.
As an interesting aside, when predicting/guessing the eight teams that would eventually get to the Grand Prix Special Team event in Tokyo then either Austria or France would make that qualification next July even more exciting as there could then be 6-8 strong competitors for 2 of those places.
Show Organizers Hold Austria & France's Olympic Fate in Hands
The remaining events at which ORL points can be gained are Stuttgart - CDIW+4* this weekend, Munich- CDI4*, Madrid- CDIW, Moscow - CDI3*, Stockholm - CDI5*, Salzburg - CDIW+4*, Boneo - CDIW, Frankfurt - CDI5* and Mechelen - CDIW.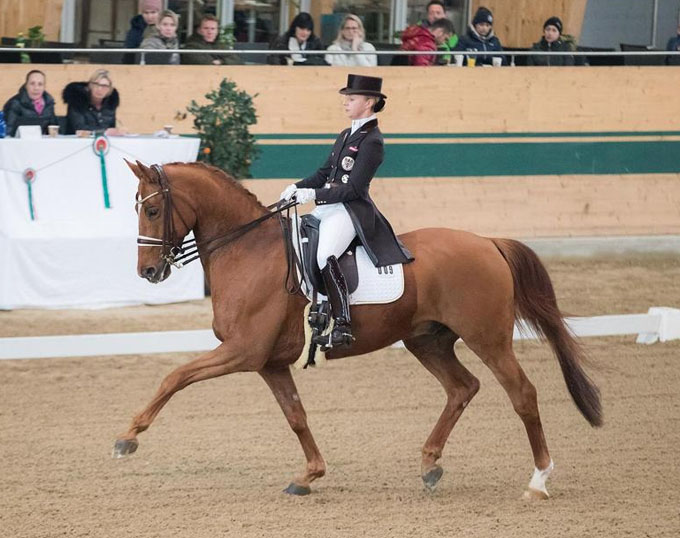 It is unlikely that the French or Austrian riders will be in Boneo or Moscow so they will each be looking to participate in as many of the other Western European shows as makes sense.
The organizers' selection of riders for these events is then a critical and potentially sensitive issue in the Tokyo team makeup for Brazil, South Africa, Austria and France.
Show organizers now hold the power over which riders to invite and which to decline to their competition. The 31 December deadline has given them control over a potential Olympic team qualification, as they can either obstruct or aid Austria's or France's composite team Olympic qualification by (not) allowing riders of these countries to compete at their show.
Individual Olympic Spots for Nations, Not Riders, Also Decided by 31 December 2019
Dec 31 is also the date by which the ORL closes for the individual places, a total of 15 are nominally available. It should not be forgotten that the NOC receives an individual place, not the actual rider/horse combination. A nation has until July 6th to actually make its rider/horse selection .
The individual qualification is also a complicated process, simple in practice and well defined, but realities make it complicated!
Group A, FIN is guaranteed a place, NOR is the only other country left in Group A, but they do not have a rider yet with the NOC/MER qualifying scores
Group B, FRA and AUT, but if they get team places then LUX and SUI would be next in line
Group C, UKR and BLR
Group D&E, DOM, BER, MEX (there is a fourth place available but no other nation with NOC/MER), or BRA if they do not keep their team place
Group F, MAR and PLE if one of their riders can achieve a second NOC/MER score, or RSA if they do not keep their team place
Group G, NZL and KOR – or potentially MAS…
And finally, one more place to the top athlete on the ORL not from a nation already participating – probably BEL.
So, it ain't over till it's over.
Let's hope for a level playing field for all the teams and individuals trying to achieve their goals in these packed and exciting final seven weeks.
Photos by Astrid Appels - Michael Rzepa
Related Links
David Stickland: "The Fight to be Sixth at the 2019 European Championships"
Equestrian Sport Keeps Olympic Status for 2024 Olympic Games, New Formet for 2020 Games Approved
David Stickland: What's in the New 2020 Olympic Format Proposals?