Health Care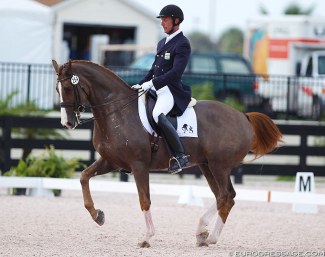 For American based Israeli dressage trainer Oded Shimoni Equine 74 Gastric became a welcome relief as he finally found a natural, affordable solution to treat horses with weight issues and recurring ulcers. 
"I first came across Equine 74 Gastric during research online. I was looking for a supplement to give one of our horses that had hard time gaining weight," Shimoni explained. "We thought he might have ulcers that prevent him from metabolizing protein and nutrients properly. I was looking at many products and decided to try Equine 74 because I liked the fact that it was in pellet form, the website was very easy to work with, and very informative."
Shimoni was thrilled with the quick results he experienced with his horse. 
"I gave it a try and after one month the horse looked completely different," he said. "He gained a beautiful top line, his but muscles developed more fully and he had more appetite. I was so happy that I decided to put all my horses on Equine 74."
Equine 74 Gastric has now become a fixed supplement to his horses' diet a safe and effective alternative for medication.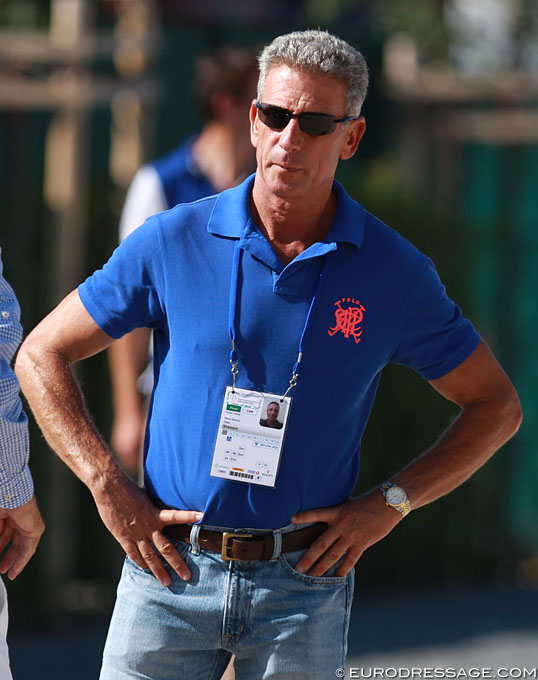 "We all know that sport horses tend to have ulcers and the top horses have quite a bit of stress and tension in their life with all the traveling to horse shows and high level of work," said the renowned Wellington based trainer. "I believe we must give all horses some balancing supplement to reduce the acid in the stomach produced by stress."
Equine 74 Gastric has become a long-term solution for his horses' gut health.
"I have tried many supplements during my career, most were in powder form and I could never tell if the horses really ingested all of it, or if they sneezed on it and some of it blew away," he reminisced. "Also the horses didn't like to eat their food with powder supplement on it, even if we mixed it. So I was having a hard time getting my horses to eat the food with supplements.  In my barn, we have a philosophy of "less is more". We like to feed the horses good grain and high quality hay and we don't give many additives. The only supplement I give these days is Equine 74 for stomach discomfort."
Shimoni confirmed that his horses really like the taste of the supplement. "They think its part of their grain," he added. "It's very easy to give because its in pellet form and I know the horses ingest all of it. All of my personal horses get Equine 74 Gastric and I always recommend to my clients to feed it as well."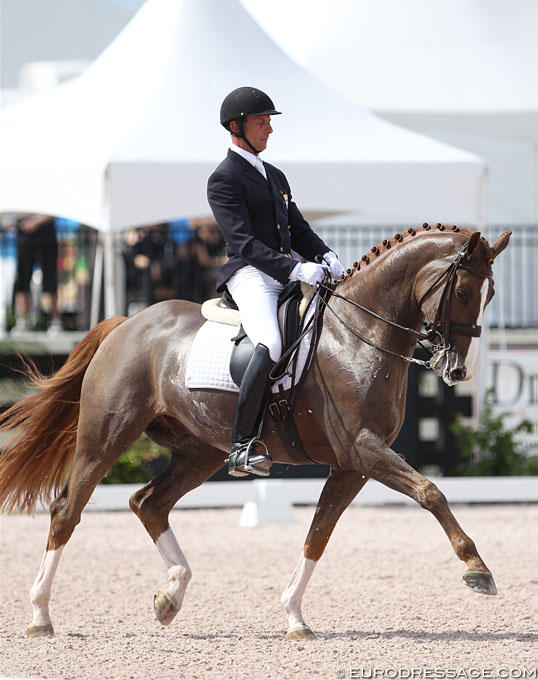 Oded knows that medication, like omeprazole, is no long-term solution. Equine 74 Gastric  is a natural product which buffers stomach acids instead of just blocking them and it creates a healthy pH- balance in the horse's stomach.
"I can see and feel a difference when my horses are on Equine 74," he said. "The horses get better top- lne muscles as they metabolize the protein properly, their demeanor is calmer and more relaxed, even spooky horses become a lot less spooky.  The horse in general seems more content and happy."
Shimoni, who is a veteran of two World Equestrian Games, two European Championships and who has qualified two horses for the Olympic Games, has been feeding Equine 74 Gastric for the last year. 
"I am very happy with the product and service of the company. It's always nice working with people who really believe in their product as I do and who think of the horses wellbeing first," said Oded.
For more information about Equine 74 Gastric, visit www.equine74.com
Related Links
Alessandro Alemani: "With Equine 74 Gastric I Can Prevent Stomach Issues in My Horses"
Julie Dossin: "My Horses are Enjoying Life More on Equine 74 Gastric"
Helle Dueholm: "I Can see a Big Difference With all My Horses on Equine 74 Gastric"
Tracy Wyngard-Gill: "Equine 74 Gastric is a Long-Term Solution for Gut Health"
Anne Troensegaard: "Equine 74 Gastric Made Kipling More Relaxed and In Front of the Aids"
Tinne Vilhelmson-Silfven Relies on Equine 74 Gastric for Her High Performance Dressage Horses
Cathrine Rasmussen: "As Soon as I Started Giving Equine 74 Gastric, He Has Been Fine Ever Since"
Alix Szepesi: "It's a No Brainer to Use Equine 74 Gastric As All My Horses Are Happier" 
Julie De Deken: "I would Recommend Equine 74 Gastric to Anyone"
Pether Markne: "With Horses I Don't Like it Complicated, so I Choose Equine 74 Gastric"
"The Alarm Bell Rang When My Mare Started Showing Anxiety and Naughtiness Before and During Her Performances"
Tinne Vilhelmson-Silfven Relies on Equine 74 Gastric for Her High Performance Dressage Horses