Education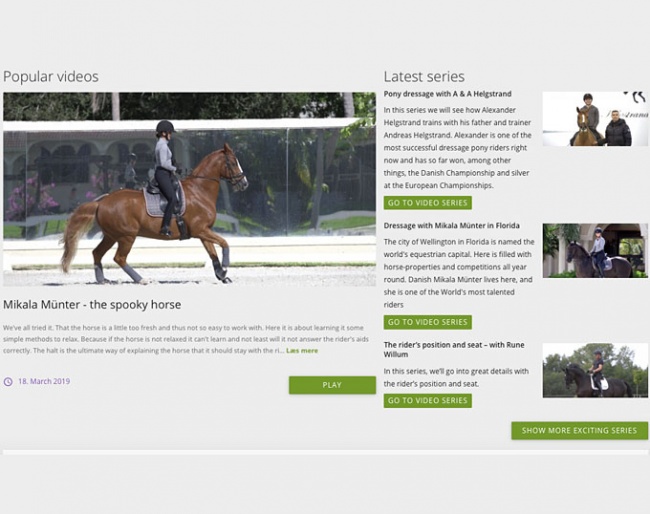 The renowned Danish website 'Rid Bedre TV' has now been launched in an English version: www.ridebetter.tv
Join Some of the Top Trainers in the World
You'll find elite professionals such as multiple champion Andreas Helgstrand and Olympic riders Severo Jurado López and national team coach of Denmark, Princess Nathalie zu Sayn-Wittgenstein.
At the moment the library counts almost 300 videos with top equestrians in dressage, show jumping, environmental training, icelandic horses, riders workout etc. and it is constantly growing with new videos and trainers added every week.
All the videos have English subtitles as well as some trainers speaking English in the videos as well.
Top Quality for Less Money
All videos are produced by educated journalists and television professionals and on top of that with many years of dressage and showjumping experience.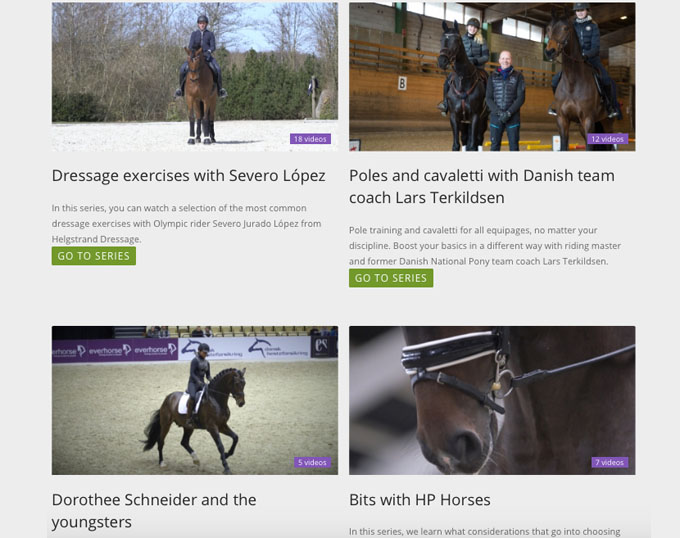 The Danish website has already thousands of subscribers, who endorses the site for its high quality and professionalism in both content and production. With the English version, the rest of the World is also invited to become better riders. Guaranteed! ☺
The cost comes down to approximately 8 euro if you sign up for an annual subscription or 12 EUR if you prefer monthly payment. You can cancel anytime before next payment with no term of notice.
Join Ride Better TV at www.ridebetter.tv
Follow Ride Better TV on Facebook and Instagram at facebook.com/ridebettertv and @ridebettertv