2019 Excellent Dressage Sales
HOOGE MIERDE - Five beautiful and talented dressage horses have been added to the collection at the auction. The two stallions, two geldings and mare have athletic skills and a lot of charisma. The horse that provides a special scoop is the black pearl FHS Rienk. Never before has a Frisian entered the exclusive auction.
In addition to the athletic ability and appearance, the high expectations for the sport are also a reason to select these five horses as a wildcard for the exclusive auction on Saturday 30 March 2019. For example, the Frisian FHS Rienk has a definite talent with ability for the Grand Prix. Currently classified at the Z-level he already shows talent for passage.
The three-year-old stallion First Apple is a son of For Romance I, who made his debut in the Big Tour; and plans have been made for his Grand Prix debut. The only mare selected for the wildcards is Kensie Ballerina, a daughter of the stallion Governor. Her sire Governor laid claim to the Small Tour championship under Adelinde Cornelissen in March of this year.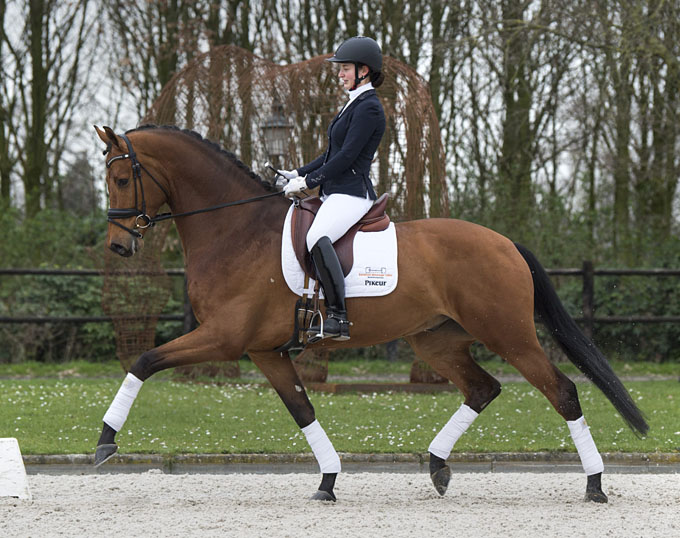 Innocent, successfully competed in the Premier League Young Horse Classes in England, achieved scores of more than 80%. Sir Heinrich has a four-year-old son in the collection from Verbands premium mare Diara, a daughter of the stallion Delamanga. Sir Heinrich offspring are coveted auction horses in Germany: time after time, they are sold for exceptional sums.
Wildcards
- First Apple (For Romance I x Quaterback x Blue Hors Don Romantic), stallion
- Kensie Ballerina (Governor x Krack C x Jazz), mare
- Innocent (Johnson x Dayano x Belisar), gelding
- FHS Rienk (Norbert 444 x Tsjalke 397 x Brandus 345), stallion
- Snapchat (Sir Heinrich x Delamanga x Fibonacci), gelding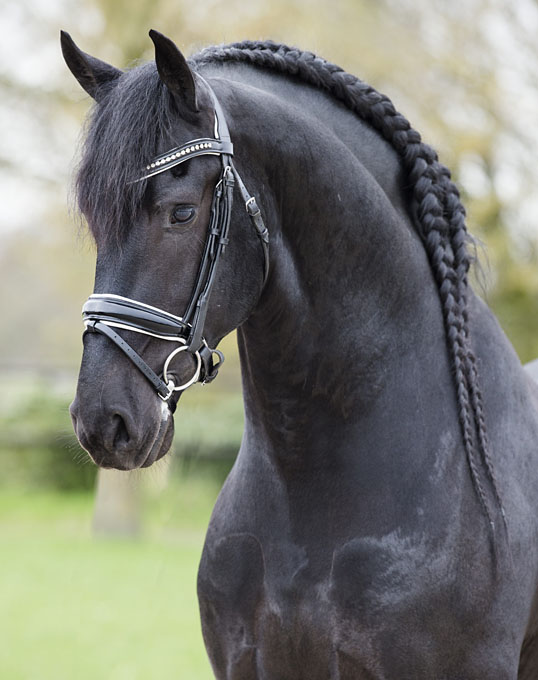 The complete collection is online at www.excellentdressagesales.com.
The auction of Excellent Dressage Sales is on Saturday March 30 at Landgoed Culitsrode in Hooge Mierde, the Netherlands.
The presentation of the total collection on Wednesday 27 March is freely accessible. There is ample parking space and catering is available.