Germany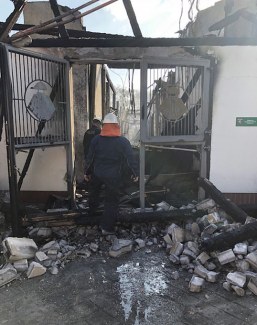 On Thursday 28 February 2019 a devastating fire wiped out half of the equestrian facility at the Rothenberger family's Gestut Erlenhof in Bad Homburg, Germany. 
Dog Sounded the Alarm
The fire started around 6h15 in the morning.  After her dog Nera started barking anxiously, Sanneke Rothenberger woke up and looked out of the window. She saw but did not smell the first smoke. She woke up Sönke instantly and ran to the stables to rescue the horses. In the few minutes that it took for them to run down stairs, the fire was already fully ablaze in a stable block and indoor school. 
The fire brigade, policy and ambulance came full force to the scene and the firemen were at work all day to control the blaze and prevent it from spreading to further stable blocks and the main house. 
Five Horses Perished
The day after the toll is huge: a large portion of Gestut Erlenhof is fully burnt down and five horses perished in the fire: They are the pensioners Paso Double (Sanneke's young riders' horse), Kid Gentleman (Sönke's show jumping schoolmaster), the young mare Fayola (Semmieke's young star in the making), the Casper family's Zum Gluck (Sönke's licensed stallion) and a Swedish owned FEI dressage pony, which was in training with Semmieke.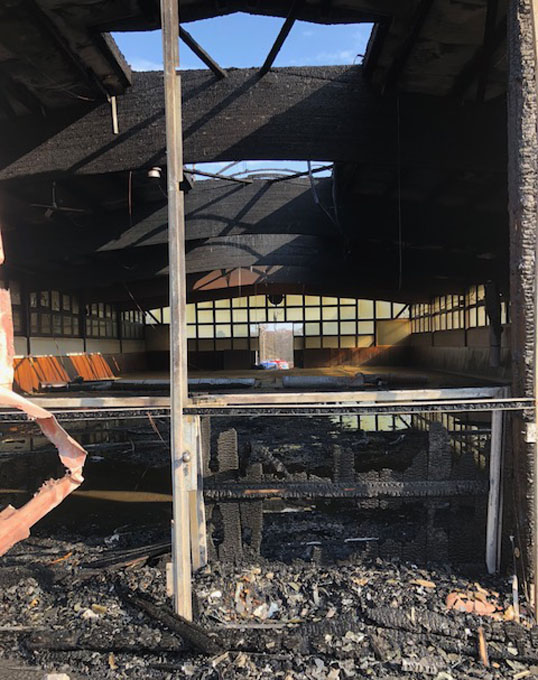 "Not only Sanneke and Nera had a sixth sense, but also Cosmo," a devastated Gonnelien Rothenberger explained. "As wild as he can be when he doesn't like it, yesterday he followed Sönke like a lamb, without a halter, out the burning stable. He put his muzzle in between Sönke's shoulder blades as if he wanted to save his breath and followed him uphill to the emergency stable of the Krause family. Also Goldi (Golden Girl) showed her best side of her pony character and followed Sanni in all quietness out of the stable."
Some horses understood that the opened doors meant they had to get out, while others stayed frozen in their stall in panik. Because of this Sönke's mares Luna and Kantate sustained heavy burns and are in critical condition. Small tour horse St. Ankton sustained minor, first degree burns and he's doing better. 
The Toll
Rothenberger reported that the smoke alarm system did function, but the system of course does not open stable doors.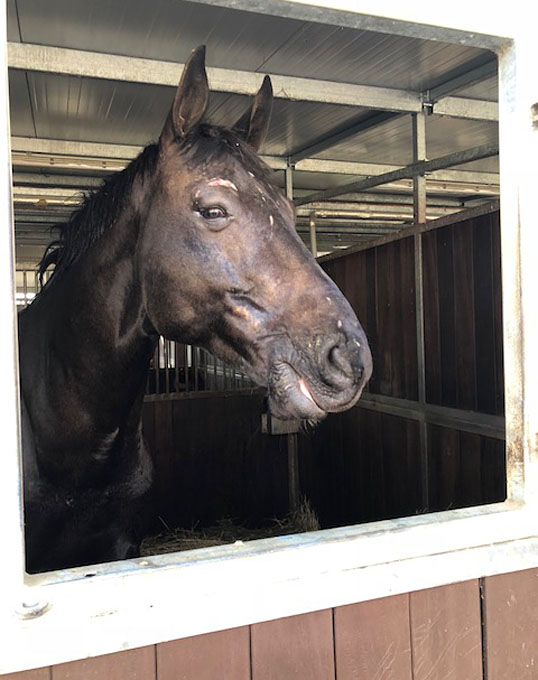 Sanneke sustained some burns to her leg and suffered from smoke inhalation, Sönke sustained minor burns to his face. "He is distraught because he couldn't do more," said Gonnelien.
The Rothenberger family is extremely grateful to everyone that helped: the stable crew, the fire brigade, the police, family, friends who helped without question.
Related Link
Devastating Fire at Rothenberger's Gestut Erlenhof