Sweden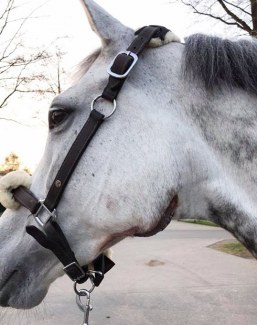 Swedish Grand Prix rider Anna Blomgren-Rogers saw her 2018 show campaign short circuit as her Swedish A-squad listed horse Torveslettens Quattro injured itself. 
Bred and owned by Pernille Rugaard, the 10-year old Danish warmblood mare Tørveslettens Quattro (by Quaterback x Carano) fractured her jaw in the stable. She was transported to the Telgte equine clinic for treatment.
"She is a very brave and strong girl, and she's in a good mode despite the accident and the prognosis is good," Blomgren explained. "We are currently taking forests walks together and she can eat grass. Luckily her legs are all healthy so we will go for jogs together later during the recovery, and do aqua-training or ride in a neckrope, etc. to keep the condition."
Blomgren is unsure how long it will take for the fracture to heal. "When we will come back to competitions again Quattro's health will decide," she added. 
Blomgren and Quattro last competed at the 2017 Geneva in December, where they won the Grand Prix Special with 72.137%. They began their international Grand Prix career earlier in the season at the CDIO Compiègne in May and have done four CDI's in total.
Photo © private
Related Links
Anna Blomgren-Rogers Relocated to Germany
Severo Jurado Lopez to Denmark, Anna Blomgren to The Netherlands
Anna Blomgren: "I've Had Such Great Results, I Keep all My Horses on Equine74 Gastric"