Hanoverian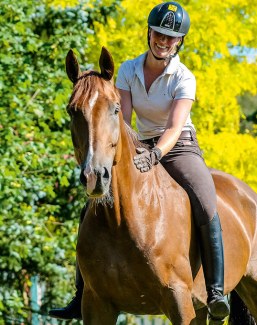 Riding is a team sport! A team of human and animal, growing together, with a high level of mutual trust, going through foul and fair. Outstanding performances that create unforgettable experiences are only possible if both partners form a single entity. It is not only a question of jumping capabilities or impressive movement when choosing the perfect horse: Caution, obedience and attention are important properties – just as ambition, intelligence and work ethic. They turn horses into true sport partners and reliable and faithful partners for a life. But searching for an appropriate horse is often difficult and lengthy. The countless offers are sometimes confusing. And it is sometimes twice as difficult to come to a purchase decision without the assistance of reliable and experience consultants.
Through the ages
The Verden auctions are therefore an excellent opportunity to look for a suitable horse: The horses offered in Verden are as versatile as the people looking for them. The Hannoveraner Verband always strives for up-to-dateness and to regularly adapt to the constantly changing setting of the horse business. This is how the self-set goals are preserved while at the same time considering customers' desires – without neglecting tradition. The auction system was modified in 2015 so as to offer horses for all demands at all riding horse auctions – pleasure horses as well as top-notch sport horses. But the versatile offer of horses for the different kinds of equestrian disciplines is not the only advantage. The pre-selected and rideability-tested horses are thoroughly inspected and tested by the vet in advance. The experienced customer advisors, but also riders and grooms know "their" horses inside out and are always seeking to furnish potential customers with all important information about their "dream horse".
Reliable horses for all equestrian disciplines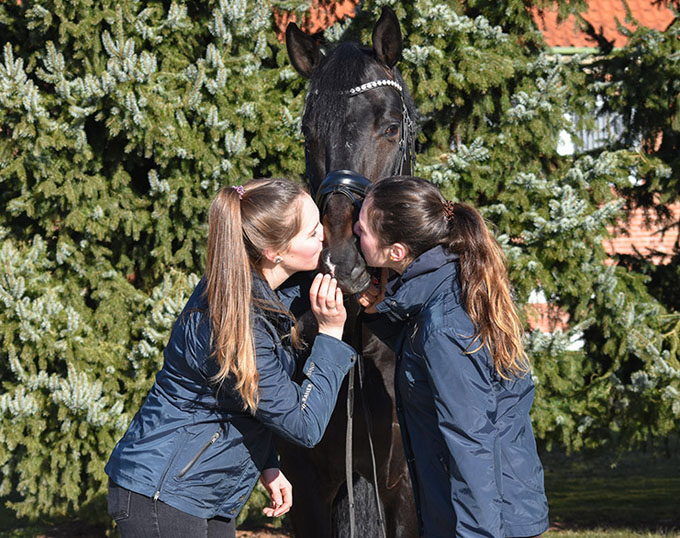 The photos on auction brochures reflect the diversity of Verden auction horses. Former auction horses are not only competing in international, advanced level dressage tests, in demanding and difficult show jumping courses worldwide or can be seen while tackling impressive obstacles. There are also photos showing former auction horses taking a bath in a lake or in front of a four-in-hand carriage. Former Verden auction horses are successful national and international competition horses and partners for a lifetime, true to the motto "Success all over the world". One thing is for sure after having found a new, reliable four-legged companion: Hanoverian reliability is hard to top!
But despite all these features - horses sold at Verden auctions have something in common: They are all ambitious, intelligent, willingly working, obedient and tough, properties that turn them into long-living partners for sport or pleasure riding purposes. Whether at show grounds all over the world, while riding on the beach or through the forest: They all want to please their partners and friends for a lifetime and give them joy every day!
Convince yourself of these amazing horses. Come to Verden to see the versatile collection of the next Verden auction. The Hannoveraner Verband is looking forward to welcoming new and well-known faces.
Verden Auction on May, 5th - Sport Horses and Foals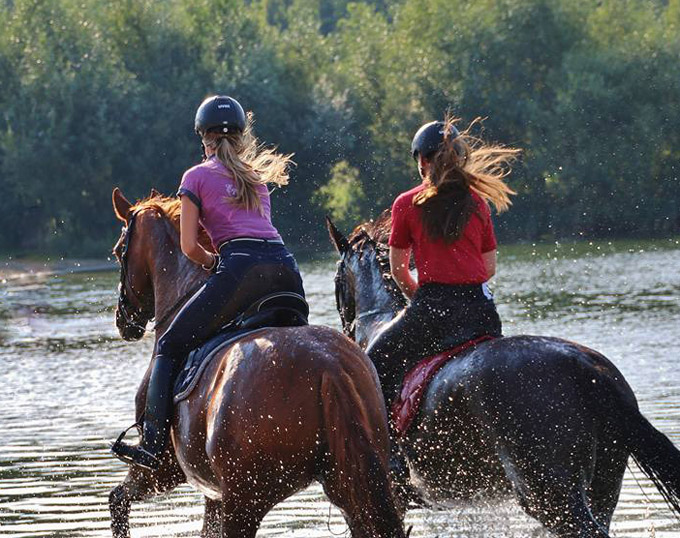 You are planning to purchase a horse? The collection features 31 dressage- and 17 show jumping horses. It is our pleasure to present the carefully chosen and trained horses of this Verden Auction. It is our pleasure to present the carefully chosen, test ridden and vet checked horses– for you!
Some of the auction horses show their potential for both disciplines during the auction selection and auction training and will match both demands. For these horses training towards a future eventing horse is also possible.
The selection of the auction horses has been designed so as to ensure that not only professional riders, but also amateur and leisure riders will find their perfect horse for sports and leisure time activities
Take your seat in the Niedersachsenhalle, attend the auction training from April 24 - May 4 and arrange a test riding date with our customer advisors. We will find your perfect match!
In addition to the riding horses the first foals born in 2018 will be auctioned on May, 5.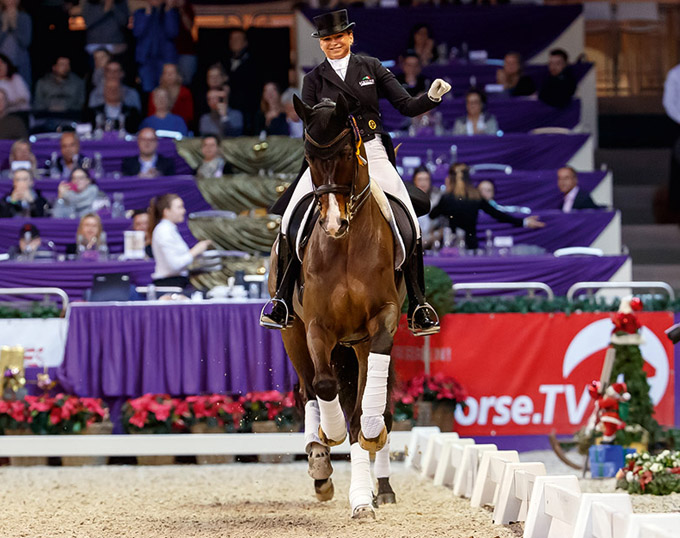 Dorothee Schneider and the Hanoverian Faustus at the 2017 Louisdor Cup Finals in Frankfurt