Sweden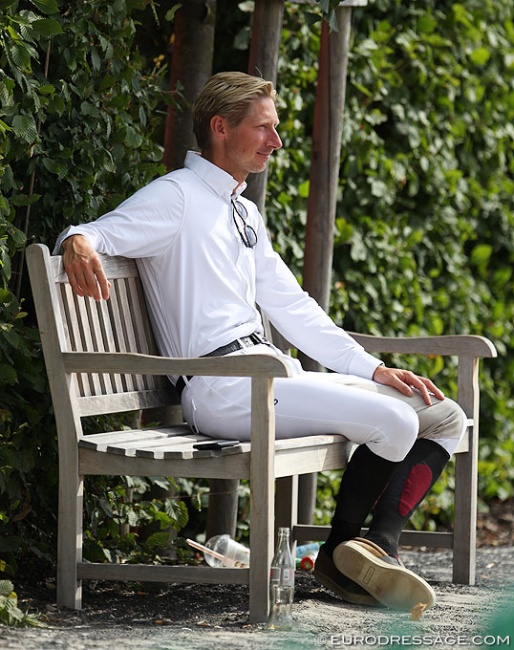 Patrik Kittel, Sweden's number one Grand Prix rider at the moment, has been training with Isabell Werth for the past year. 
The Appelhulsen (GER) based Swede is currently ranked number 8 on the FEI World Dressage Riders Ranking. At the 2018 World Cup qualifier in Gothenburg last weekend, Isabell Werth visibly stood in the kiss & cry corner where the groom and trainer huddle together to watch the performance. 
Patrik confirmed to Eurodressage that he has been working with Isabell for more than a year now. 
During his years on Scandic, Kittel worked with Dutch trainer Sjef Janssen, which led the pair to winning kur bronze at the 2011 European Championships in Rotterdam. In November 2011, the collaboration ended. A few years later Patrik returned to his old coach Kyra Kyrklund. 
Since 2017 Patrik has been working with the World's number one Isabel Werth, while Louise Nathhorst assists him at competitions when Werth is unavailable.
"I go in between when she has time," Kittel told Eurodressage about his collaboration with Werth. "I am super happy for her help. She is amazing to be around and talks in an extremely open way about every horse and she is always interested in all levels."
When asked what Patrik has learnt in the year getting coached by Isabell, he replied, "I think it's just her experience. She thinks a lot and is always very honest. She believes that every horse can get better and we should not say it's not a good horse too early. The training is very basic: transitions and tempos. I respect her so much on all levels."
Patrik Kittel is now the second high profile international dressage rider that has revealed their collaboration with Werth in a short period of time. Victoria Max-Theurer, the 13-time Austrian Grand Prix champion, also began working with Werth a few months ago.
Photo © Astrid Appels
Related Links
Victoria Max-Theurer Training with Isabell Werth
Patrik Kittel Assisting in the Training of Sezuan
Patrik Kittel Launches New Website and Looks Forward to 2016
Patrik Kittel and Sjef Janssen Part Ways
Patrik Kittel Hitting the Big League with Scandic