Eurodressage Market - Products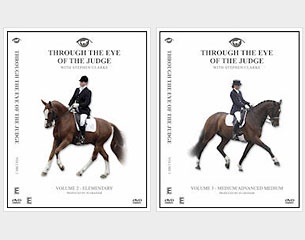 The second DVD series of "Through the Eye of the Judge" has now been released.
This series looks at complete tests in order to study and understand the collective marks. Who better to put across his views on the DVDs than Great Britain's Stephen Clarke.
So well respected all over the World and President of the Ground Jury at 2012 London Olympic Games, Stephen has worked with Jo Graham, 4* international judge, to produce these DVDs.
Both series One and Two of the DVDs consist of 5 volumes working from Novice level through to Grand Prix.
They have been produced in order to help judges at all levels develop their skills and to promote realistic and positive judging. Also the marks and comments that are given will guide the riders to a clearer understanding of what the judge is looking for.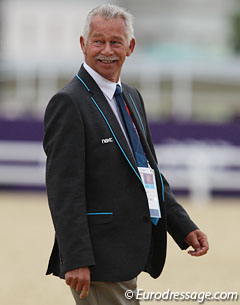 The first series came out in 2010 and focuses on each of the individual movements throughout the tests at all the levels. The aim was to show a wide range of horses, some which could produce high quality work, as well as showing those with all of the various problems that judges have to deal with on a day to day basis. Along with the DVD is a crib sheet on a disk which gives a mark and comment for every movement shown.
Stephen and Jo have clearly succeeded in their aim, as the feedback from many of the top international judges from all over the world has been highly complimentary.
The second series has now been completed and has just come on the market.
Jo remarked that "it has been tough finding the time to get together with Stephen through this Olympic year to produce this second series, but with so much positive feedback from the first set of DVDs and requests to look at complete tests we made it work. I am so proud of what we have achieved and feel so lucky myself to have worked with Stephen on this project."
While focusing mainly on the collectives, with clear marks and comments given, Stephen also gives a running commentary throughout each of the tests with comments indicating an appropriate score for many of the individual movements.
With each of the DVDs comes a crib sheet which gives Stephen's collective marks and comments that would be made in the test. This was done as a training aid for judges, so they could turn off the sound and judge for themselves before comparing their marks and comments with Stephen's.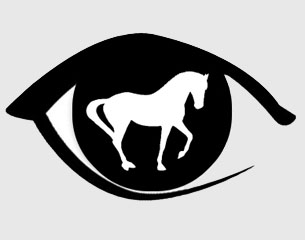 Both series of these DVDs are available on the website www.throughtheeyeofthejudge.co.uk
A lecture demonstration has been organized in the North of England on 10 December 2012 at Northallerton Equestrian Centre, starting 6.30pm, as an official launch for the second series. The DVDs will be sold at this event with a 10% discount. For tickets go to: www.northallertonequestriancentre.co.uk
When asked what next Jo replied "well I have already been asked at our National Championships this weekend if we will be doing a music one, but that is something Stephen and I have not discussed so we will wait and see!"