Hanoverian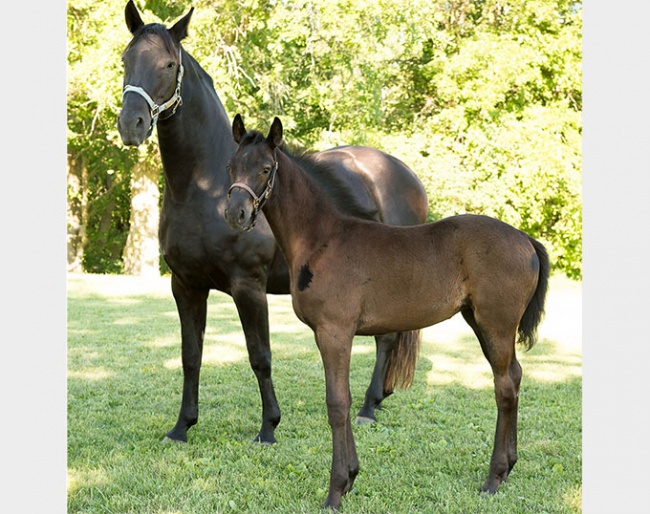 A royal gift in the truest sense of the word was given to the British King Charles III by the Royal Canadian Mounted Police (RCMP).
At King Charles III's coronation ceremony in May, the 7-year-old Hanoverian mare "Her Noble" (by High Spirits out of St.Pr. Dunija by Dr. Doolittle x Weltmeyer) (breeder: Heinz Griep, Herzlake) will be officially handed over to the British king.
The timing could not have been better, as the RCMP celebrates its 150th anniversary this year. King Charles has close personal ties to the RCMP, has been its Honorary Commissioner since 2012, and just last year, as part of the Platinum Jubilee of his mother Queen Elizabeth II, visited the stables and facilities in Ottawa where the horses for the Musical Ride are trained and met with riders and trainers there. He personally asked for a horse that, in the future, he will call "charger horse", the horse he will ride in the famous "Trooping the Colour Parades" in London, as soon as his current horse George retires.
The story of "Her Noble" began in 2008 when her then four-year-old dam St.Pr. Dunija was purchased in Verden by the RCMP for their breeding program. The RCMP has been breeding Hanoverian horses for many years at their own stud near Ottawa for the "Musical Ride", a truly Canadian spectacle known far beyond Canada's borders. The special thing about the breeding is the black color. Her Nobels sire High Spirits by Hohenstein/Prince Thatch xx (breeder: Marie-Jose Brandt, Hanstedt) was also purchased in Verden especially for the breeding program. The breeding goal, in addition to the black color, is to breed an athletic horse with particularly good interior and rideability. In the Musical Ride, police officers, many of whom have never ridden before, ride challenging formations in the form of a quadrille. The tour covers many provinces in Canada during the summer and fall. The Musical Ride also made a stop in Verden in May 2012, to celebrate Queen Elizabeth II's 50th anniversary on the throne.
"Her Noble is very much like her mother! Extremely talented, athletic, has a great personality, elastic movements, a strong will and a willingness to face challenges! She has her father's intelligence, energy and strength. She should be a perfect fit for the Royal Mews," says Karen Ryan, manager of the RCMP breeding farm near Ottawa, describing the Noble black mare.
--- press release
Related Links
Iconic Moment at Queen Elizabeth II's Funeral: Fell Pony Emma Waiting at Windsor Castle
The Equestrian World Pays Respects to the Late Queen Elizabeth II
Minute of Silence for Queen Elizabeth II at the 2022 WCYH in Ermelo
Queen Elizabeth II Dies Aged 96