Ireland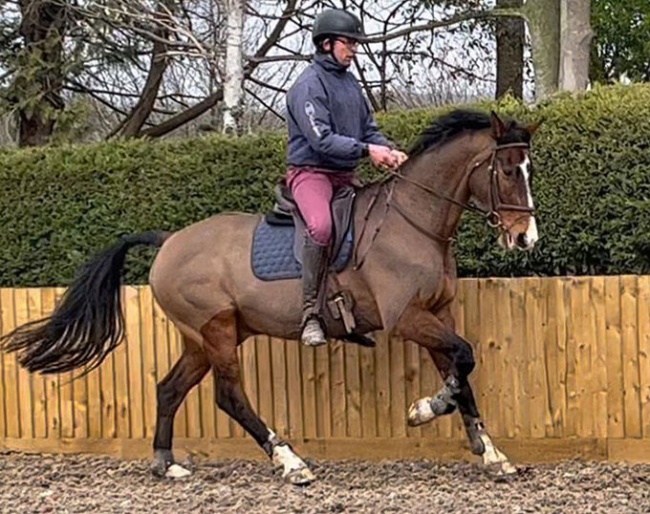 Jonty Evans, an Irish Olympic eventing team rider who sustained brain trauma following a fall in 2018, has announced his decision to step into the world of para dressage. He will compete in his first para dressage event at the end of March. 
Evans is a 52-year old British based rider who grew up near Trefriw in north Wales. He holds an Irish passport through his grandfather. 
Olympic Eventer
For two decades Evans has competed in international eventing sport. His first major championship was the 2005 European Eventing Championship where he was placed 7th in team eventing and 40th in individual eventing competition. In 2015, hewas part of the team that claimed Ireland's first-ever FEI Eventing Nations' Cup victory in Boekelo.
He competed Cooley Rorkes Drift at the 2016 Olympic Games in Rio de Janeiro, where he finished 8th with the team and ninth individually. 
In 2017 the owner of Cooley Rorkes Drift decided to sell the horse. Through a massively successful crowd funding campaign, Jonty raised £500,000 which helped him secure the horse. 
Traumatic Brain Injury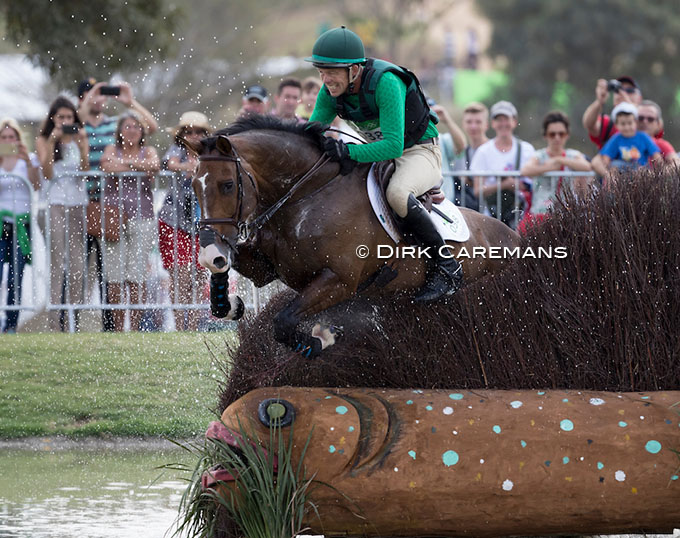 On 3 June 2018, Evans fell during the cross-country phase of the Tattersalls event in Ireland and suffered serious brain injury. He was unconscious for six weeks and spent time in a specialist neurological unit.
"Since the injury I had to learn how to walk and talk all over again like a toddler. I've also had to accept that life is going to look different," Evans said in 2020. "I believe my positive mindset and that of those around me has helped me hugely in facing these many challenges during my recovery."
He tried jumping for the first time since the accident in February 2019, and returned to competition in April 2019. In August that year, Jonty fell again at the British Eventing horse trials at Smiths Lawn but was uninjured.
Para Dressage
Evans has now decided to switch to para dressage and will make his national para debut on 30 March in Solihull. He will compete in Grade IV.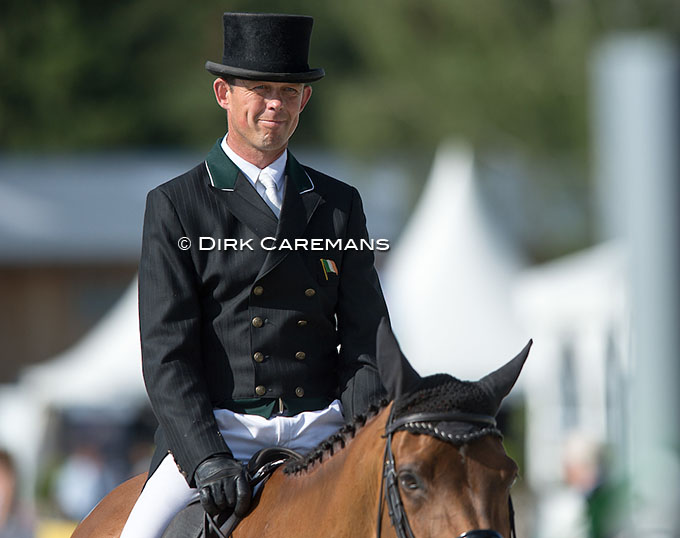 "I can't pretend that the mental process involved in coming to terms with this decision has been smooth, it hasn't. All I have ever wanted to do at any competition, be it a BE100 or the Rio Olympic Games is do my horse justice. The challenge ahead of me now remains to try and do my horse justice. A fantastic phrase that I forget where I heard it is…. If life gives you lemons make lemonade," Evans explained. 
Evans still rides, trains, jumps and goes cross country with his horses but no longer at the high, elite performance level as before his accident. 
Photos © Jonty Evans - Dirk Caremans