Portugal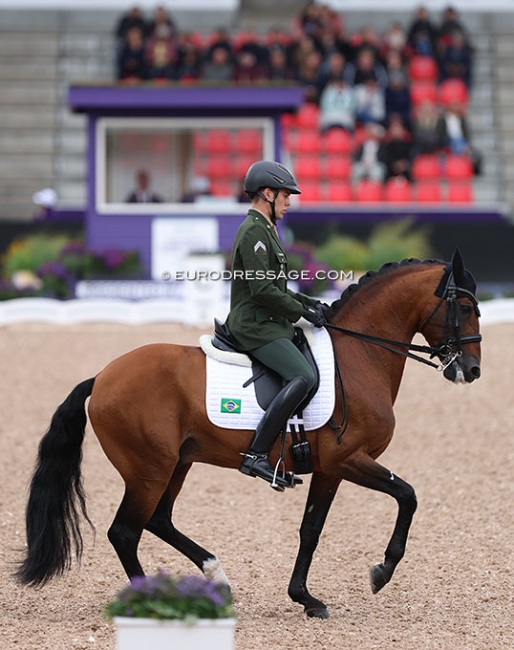 Horse Campline, the Portuguese horse investment company which owns Olympic stallions Escorial and Fogoso, has announced that neither of their two flagship stallions will be standing at stud in 2023. 
Joao and Thiago Montavani's company "Campline" purchased one of the most popular Lusitano breeding and dressage stallions Escorial (by Spartacus x Edo) in Portugal in 2020, as well as signed Rodrigo Torres' Grand Prix stallion Fogoso (by Rico Raja).
Both horses achieved their first target - the 2021 Olympic Games in Tokyo - with Brazilian Joao Marcari Oliva piloting Escorial and Portuguese Rordrigo Torres steering his home bred Fogoso into the Kur to Music finals. 
This year Escorial finished 21st in the Grand Prix Special at the 2022 World Championships in Herning, while Fogoso was rested over the summer and then won the Portuguese Grand Prix Championships in the autumn.
One Goal: Paris
Campline has set the 2024 Paris Olympics as its single goal and has cleared the path for the stallions to be best prepared on the road to Paris. 
"Campline Horses is here for the long run and our ultimate goal is to make a strong statement in the international equestrian scene," the company stated on Instagram. "Highly competitive dressage projects are at the core of our essence: Paris 2024 is our next milestone The health, physical condition and mental focus of our equine athletes is and will always be our main priority! Ambitious goals come hand in hand with maximum sports performance!"
No Stud Duties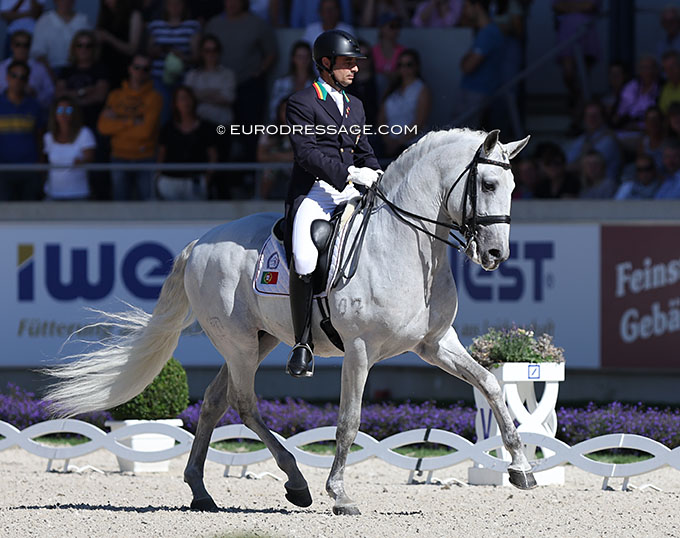 These Campline breeding stallions will not be available to breeders in 2023. 
"This is the reason why we've made the difficult yet right decision to suspend the sale of semen of our top stallions: Escorial, Fogoso and Nuelo," They will benefit exclusively Campline's breeding mares and supply the partners we've already assumed a previous commitment with. The goals are set, now we go for it!"
Nuelo is a 5-year old Lusitano stallion by Escorial x Quixote and is already marked as the successor in the long run with Los Angeles 2028 in mind. 
Photos © Astrid Appels
Related Links
Horse Campline Invests in Portuguese Team Horse Fogoso
Horse Campline Launches Stallion Catalogue Featuring Serious Lusitano Horse Power
Horse Campline's 2021 CDI Abrantes: Tokyo MER Meeting Point for Torres and Oliva
Phenomenal Success for Campline Horses in First Year of Operation: Brazilian and Portuguese Olympic Records