The Netherlands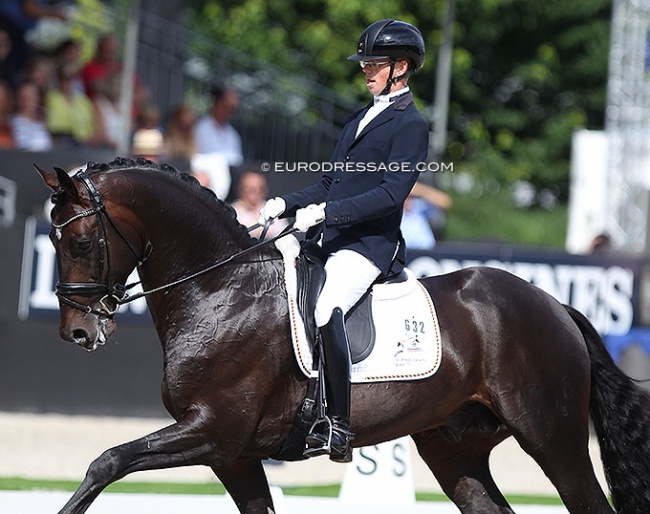 RS2 Dressage, one of most affluent sponsors on the Dutch dressage scene, have parted ways with their riders of almost a decade, Robin van Liero and Seth Boschman.
Saskia and Jacques Lemmens, who have garnered their wealth in the pharmaceutical world, will continue RS2 Dressage with their third rider, Marieke van der Putten. 
The Rise of RS2 Dressage
Lemmens first began making prominent buys in 2014 and their name became "public" in 2017 when their stallion Jameson won the KWPN Stallion Licensing. That same year they also purchased the PSI Auction price highlight, Zum Glück for 850,000 euro.
RS2 Dressage built a state of the art equestrian centre in Groesbeek, The Netherlands, where Robin van Lierop and Seth Boschman ran a dressage training centre.
Van Lierop competed RS2 horses Cupido, Finja, Zum Gluck and Brigitte Bardot on the international stage with Zum Gluck finishing 9th at the 2019 World Young Horse Championships and winning the 2019 Bundeschampionate.  Boschman campaigned Flora de Mariposa and I Am Sam.
Van Der Putten Joins Team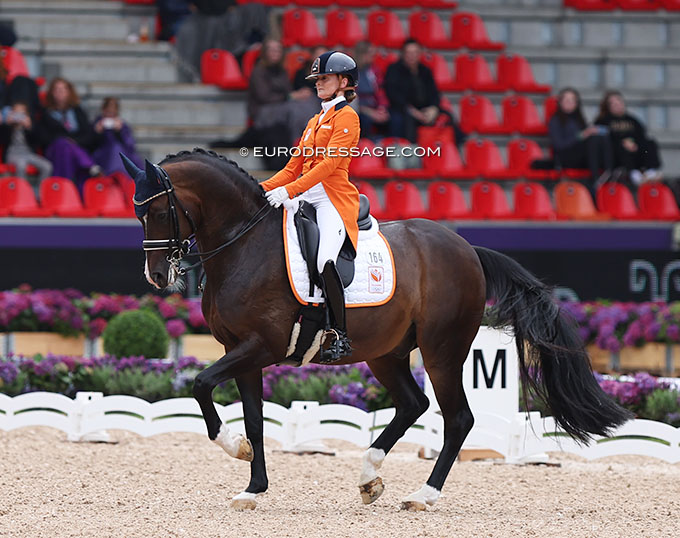 In March 2017 Van der Putten joined the riders' team at RS2 Dressage and Lemmens immediately purchased two Grand Prix horses for her to ride: Zingaro Apple which she had premiered at international Grand Prix level, the career of the temperamental gelding was only short lived as he passed away (his passing was never officially announced). In 2018 RS2 dressage bought Her Majesty TF in Florida, but the hot mare was only shown three times internationally.
Van der Putten garnered plenty of young horse success with RS2's flagship breeding stallion Jameson and she earned her big break at the highest level this year aboard Tørveslettens Titanium (by Totilas) as member of the Dutch team at the World Championships Dressage in Herning.
Van Lierop and Boschman Leave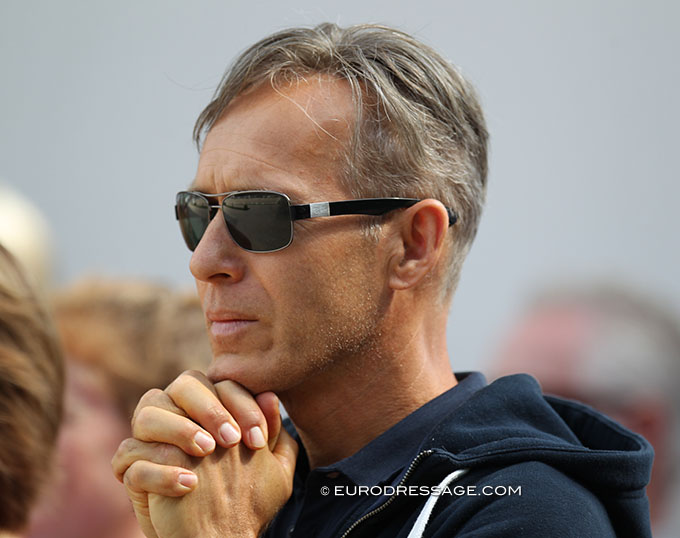 Already at the end of October, rumours of a change in staff at RS2 Dressage reached Eurodressage and when we inquired on 1 November, Van Lierop denied them.
Today, RS2 Dressage issued a press release announcing the departure of Van Lierop and Boschman. 
"This past year in particular, we have had a lot of conversations about the future and possible next steps," said Lemmens. "Unfortunately, we could not come to a mutual understanding. The differences of opinions brought us to the conclusion that it would be better that both parties would follow their own separate path."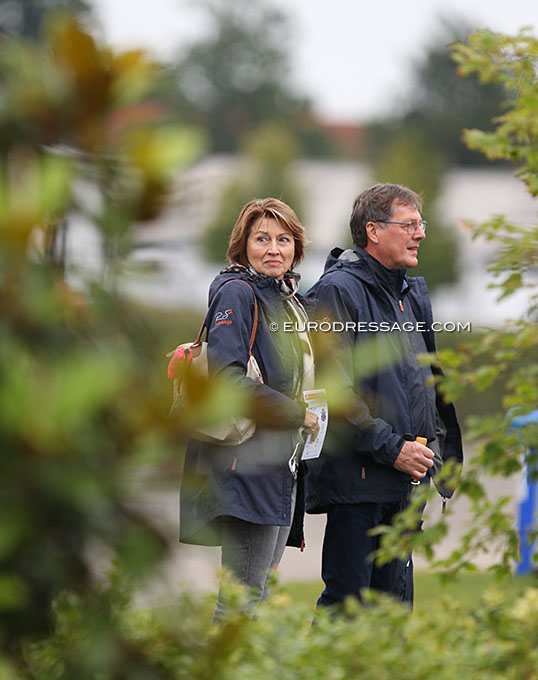 In the press release Van Lierop and Boschman stated, "as if it were yesterday, we still remember the beginning of something incredibly beautiful that we can now look back on with great pride after 9.5 years. We are therefore very grateful to Saskia and Jacques Lemmens for the wonderful years, their friendship, the countless beautiful experiences, where we have built together a strong foundation of the world famous RS2 Dressage Center."
About their future, Van Lierop and Boschman stated, "at the moment we are very busy to lay the groundwork for the realization of our new plans."
Related Links
Roffman's Her Majesty TF Sold to RS2 Dressage
Marieke van der Putten Hired by RS2 Dressage