Germany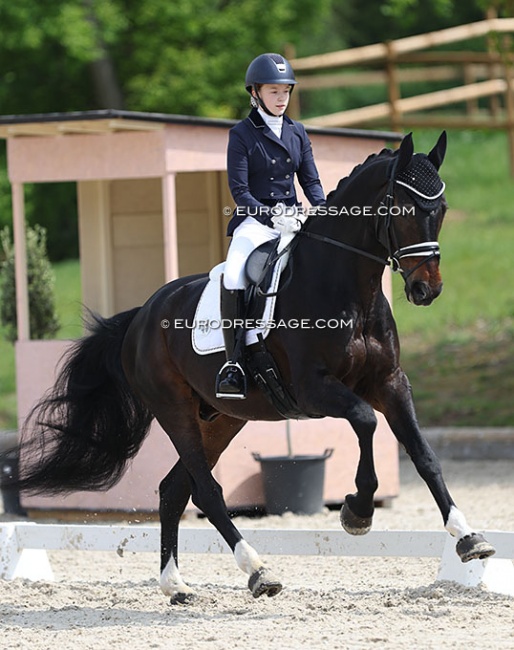 The German Equestrian Federation has announced the riders which have been selected to compete at the 2022 German Children Championship, which will take place at the 2022 German Youth Championships in Verden on 8 - 11 September 2022.
The German Children Championship was first conceived in 1997 and it has been a fixed part of the German Youth Championships since 2007. However, only as of 2019 it started to fall in line with the "FEI Children" format instead of an L-level championship.  
The regional equestrian federations were allowed to selected their most talented young riders up to the age of 15 based on a quotum for a 3-day training seminar and selection trial at the DOKR headquarters in Warendorf. 
Twenty-two pairs have been selected to compete in this Children Championship, where the Children team and individual test will be ridden. The three highest scoring pairs will move on to a finals with horse change in which they ride an L-level test on their own horses, as well as on the horse of their two rivals. 
The selected Children pairs are:
Emelie Hertwig - Diamond's Rubioso
Nadja Sofie Tribusser  - Fabelhaft
Clara Vetter  - Nymphenburgs First Dance
Vivianne Mercker  -  Belladonna
Marie Sohler  - Beau Sancy
Lilly Marie Heins  - Skyline
Greta Sophie Osmers  - Ramazotti
Carolina Kim Rabeler - Quantino
Eve Catherine Bartels  - Freispiel
Mai Stößel  - Ester
Lennea Höfler  - Dark Sugar
Alessa Marie Maas  -  Floricella
Victoria Winkmann  - Black or White Bordeaux OLD
Vanessa Carduck - Sirtaki
Therese Billig ( - Faro Shen
Zoe Marie Hachmeier -  Sir Piccolino
Sophia Henriette David  - Baron von Nymphenburg
Carl-Philipp von Ludowig - First Mandalore
Sina Brügger  - Freixenet
Lotta Plaas  - Beverly
Martha Raupach  - Jack Sparrow or Francis Drake OLD
Tomke von Waaden - Blue Ray
The reserves are: 
Greta Friederike Schmitt -  Domino
Mia-Marie Rondi  - Monclaire
Sarah Suttner  - Fleetwood Mac
Photo © Astrid Appels
Related Links
Oatley, Lattermann, Lang, Collin Win 2021 German Youth Championships
Oatley, Rother, Schmitz-Morkramer, Collin Win 2020 German Youth Championships
Oatley, Schmitz-Morkramer, Schrödter, Rothenberger Win 2019 German Youth Riders Championships