Ponyforum Online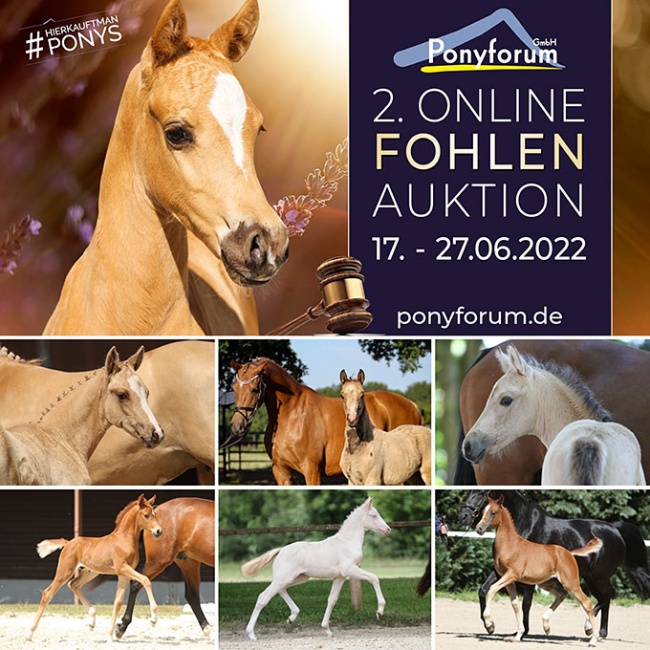 On Monday 27 June 2022 the final bidding will happen for the second online Foal Auction of the 2022 summer, organised by Ponyforum GmbH.  The collection includes 33 riding pony foals from all breed societies in Germany. 
Offspring from Proven Lines
The most wanted pony sires are represented with their offspring in this collection, as well as foals from the first crop of many attractive young stallions. 
Significant broodmares, who have already produced highly successful offspring in sport and breeding, present their latest foals in this collection. 
All auction foals can be viewed with photos, videos, a pedigree and further information on the Ponyforum website.
Fully Protected
All foals are covered by GHV Insurance and can join their new homes fully protected after they are weaned. 
Questions about the sales ponies, auction conditions and of course the immediate buy procedure can be answered directly by our sales team:
Information about individual foals as well as general auction info, can be obtained through the Ponyforum sales office at + 49 2992 9796707
Also during the weekend, the sales team is ready to answer all your question around the clock. 
Contact
Eckhard Scharf, Tel +49 173 9928653
Verena Prior, Tel +49 173 2786578