German Sport Horse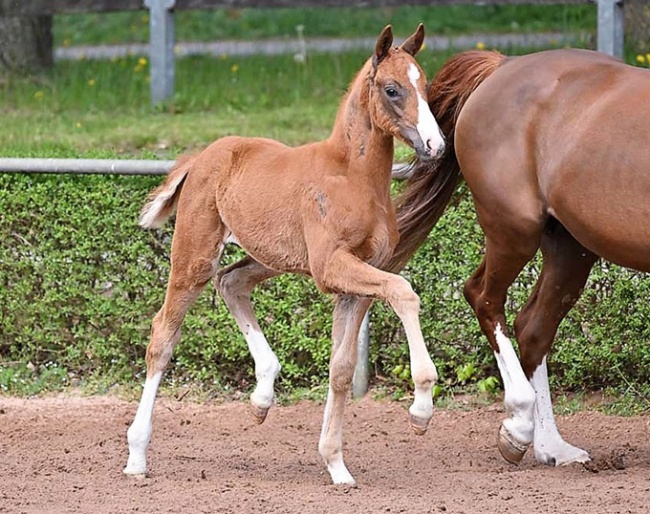 Best Boy, who is from the first crop of foals of Belantis II, became the best selling foal in the 2022 DSP Online Foal Auction which concluded on 31 May 2022. 
The chestnut colt Best Boy (by Belantis II x Quadroneur) is bred by Lutz Freimann and sold for 20,000 euro to a German buyer. Seventeen people bid on him. 
The second most expensive foal in this auction was Versailles (by Van Gogh x Cormint), who moves to the U.S.A. for 15,000 euro. The same price was paid for Tout L'Amour (by Tangelo van de Zuuthoeve).
First Choice (by Floriscount x Furstenstern) sold for 13,000 euro, Famosa (by Fair Deal x Millenniul) for 10,000, Dynamic Girl (by Dynamic Drea x Santo Domingo) for 9,750 euro, and Don Christo (by Don Romance x Christ) for 9,250 euro. 
Four foals in a collection of 22 sold abroad. Diamande (by Damaschino x Diomedes) moves to Belgium for 7250 euro, while Benito (by Bellany x Welclassicer) found a new home in the U.K. for 6,000 euro.
The average price for a foal in this auction was 9,386 euro.