KWPN Online Auctions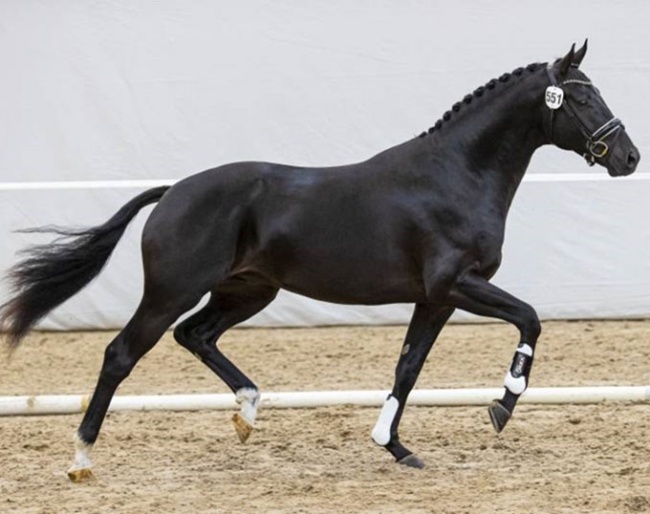 The black Onyx (by Taminiau x Uphill) became the most expensive colt in the 2022 KWPN Online auction of 2.5 year old colts. 
This first online auction of 2022 which the KWPN society organized included a collection of 20 young stallion prospects, bred for dressage or show jumping, that were presented in the first phase of the 2022 KWPN stallion licensing in December but not accepted for the second phase. 
80% of the collection of 20 sold and nine of them move abroad. There were buyers from Portugal, Hungary, Chile, Germany, Poland, Russia and the U.K. The average price for a colt was 18,450 euro. 
A Dutch buyer paid the highest price of 42,000 euro for Onyx (by Taminiau x Uphill). This colt is out of Gabriana, a half-sister of the 2021 World Champion Kjento, the licensed  stallion Mowgli V.O.D. and the Dutch mare champion Heliana V.O.D.
Two colts sold for 32,000 euro: Olivier van de Gathe (by Glamourdale x Painted Black) and Orbison (by Deparon US x Havidoff). They move to Germany and Chile. 
A Brit secured Orvin B (by Total Hope x Bojengel) for 24,000 euro, while a nameless Totilas x Florencio will stay in Holland for the same price. 
A Russian bought Orelion (by Rubin Royal x Dorado) for 17,000 euro, while a Polish dressage fan purchased Ove (by Painted Black x Everdale) for 9,000 euro.