Excellent Dressage Sales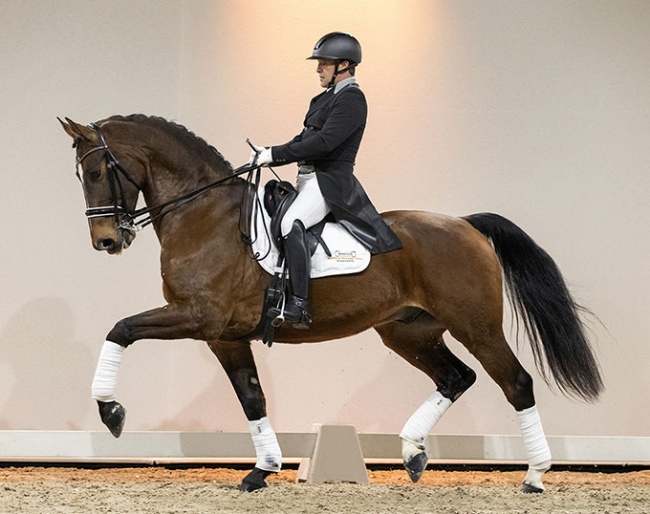 Dressage horse lovers can look forward to the launch of the new Excellent Dressage Sales collection in the coming weeks. Today, the EDS team is publishing the first six horses of the 2021 collection.
The auction is organized by the best scouts in the Netherlands: Nico Witte, Tim Coomans, Joop van Uytert and Joep Schellekens.
Champion for sale
The first horses to be published immediately ensure a high quality standard for the collection. Not often horses are for sale that are already very successful at an international level., but the Excellent Dressage Sales team managed to secure some big names for the auction. Dancer Again (s. Prestige VDL) has already become an outright hit on Social Media. He showed during the video days that he has everything in house and mainly excels in his phenomenal piaffe and passage tour. He has already been crowned Portuguese champion in the Prix St Georges, a remarkable achievement because Spanish-bred horses have the favorite role in the championship.
Riding for medals
Another international topper is the mare Donna Ray (s. United) who is successful under Lina Uzunhasan.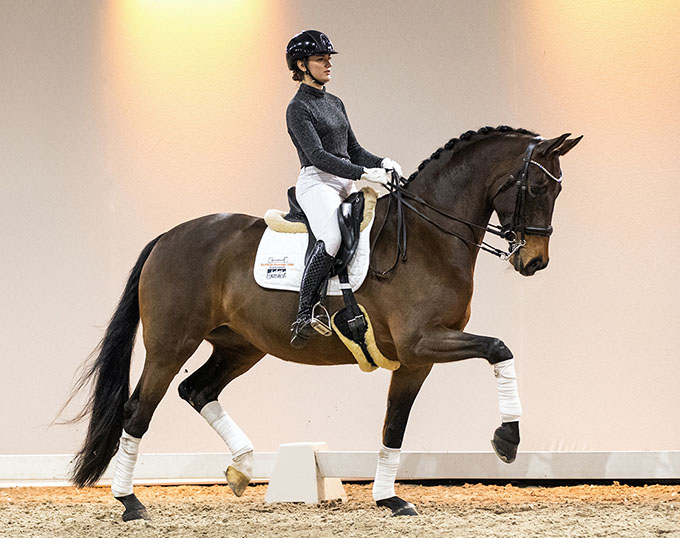 The expressive mare already has very high scores to her name in the Young Rider classes. With 10 international victories to her name and 40 times a score of 70% or higher, Donna Ray is a great partner for Juniors or Young Riders who want to compete for the medals.
Eyecatchers
With Handretti (s. Andretti) and Excalibur (s. Fürst Romancier), the collection contains two real eye-catchers who are both perfectly trained. Handretti has already become Dutch Champion in Z2, is running the Small Tour and is being prepared for the switch to the Big Tour.
As a young horse Excalibur achieved a monster score of 90 points in the Pavo Cup. A horse of above-average quality that is extremely suitable for a rider with ambition.
Young talents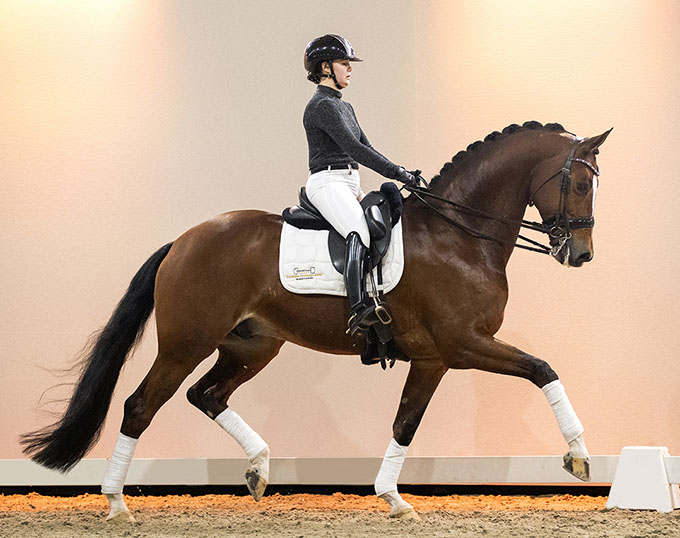 Of course, the team has also selected a few young top talents. Mike (s. Benicio) is one of these future promises. This long-legged dressage horse moves with great power and suppleness, but Jefferson (s. Jazz) is also a horse for the future. As the son of the great Jazz, the expectations of the five-year-old gelding are high.
In the coming weeks, Excellent Dressage Sales will publish several auction horses every week. The auction will take place online on March 27. Interested parties can contact the auction office to make an appointment to view and try the horses.