Germany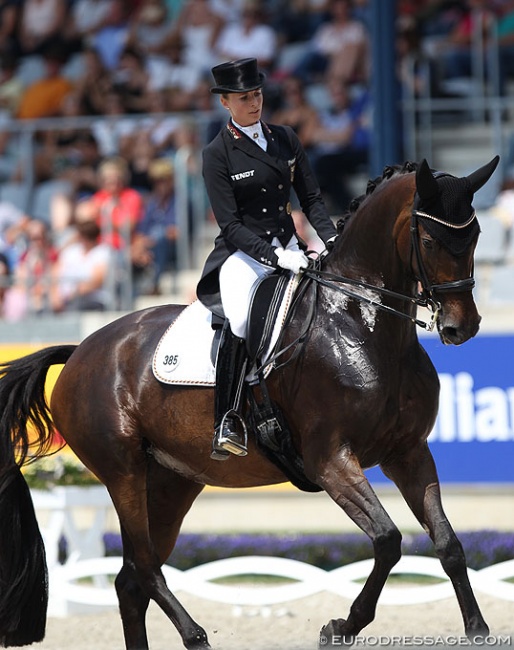 As last dressage nation in the world to announce its team, Germany has finally announced their riders for the 2018 World Equestrian Games in Tryon, NC, USA on 12 - 15 September 2018.
The team has been selected by the dressage selection committee of the German Olympic Equestrian Federation (DOKR), which is presided by Klaus Roeser.  Monica Theodorescu serves as team trainer, assisted by Jonny Hilberath.
The German team for Tryon has quite a few surpises:
Isabell Werth with Bella Rose
Sönke Rothenberger with Cosmo
Dorothee Schneider with Sammy Davis Jr
Jessica von Bredow-Werndl with Dalera BB
Isabell Werth can rely on Weihegold and Emilio as her reserve horses, Jessica von Bredow has the choice to pick Zaire E as her reserve horse. If another combination drops out Helen Langehanenberg and Damsey will be the alternate. 
Germany has selected a very strong team, but one that leaves itself a fraction more exposed for Team U.S.A, that will certainly give them a run for the money.
Surprisingly, Bella Rose has been chosen over the consistently higher scoring Weihegold. Furthermore Helen Langehanenberg, who has been scoring higher than Schneider and Von Bredow, has only been selected as reserve rider. 
Photo © Astrid Appels
Related Link
Eurodressage Coverage of the 2018 World Equestrian Games