2018 CDIO Aachen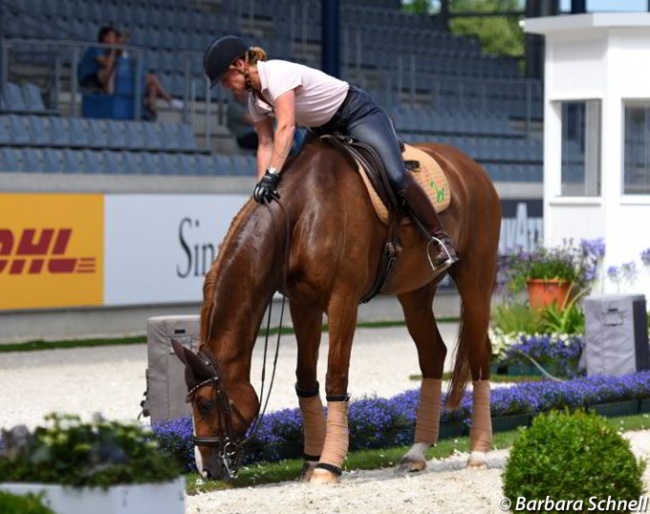 The 2018 CDIO Aachen - the biggest, most prestigious and important dressage competition of the year, is set to begin today Wednesday 18 July 2018 with three classes on opening day.
The world's elite has gathered in Aachen to battle it out for the Aachen Grand Champion's title and to secure a spot on their country's World Equestrian Games team as Aachen is one of the final qualifiers for WEG this summer. 
In the lead-up to start of the event, three important withdrawals were announced, which has taken some pezzazz out of the starters' field. With Weihegold, Cosmo and Desperados all absent, Germany will not have three of its best dressage horses there! This gives plenty of room for American Laura Graves for an always easy sweep to victory.
However, there are two combinations still there who are expected to give Graves a run for her money: German Isabell Werth on Emilio and Danish Cathrine Dufour on Atterupgaards Cassidy.
Check out these first training photos taken on Tuesday by our German correspondent Barbara Schnell.
Eurodressage will be on the scene the entire week, bringing its unique coverage of this super star event!
Photos © Barbara Schnell
Related Links
Scores 2018 CDIO Aachen
Weihegold Out for 2018 CDI Aachen, Emilio and Bella Rose Step In
Cosmo Withdrawn from 2018 CDIO Aachen
Eurodressage Coverage of the 2018 World Equestrian Games