Denmark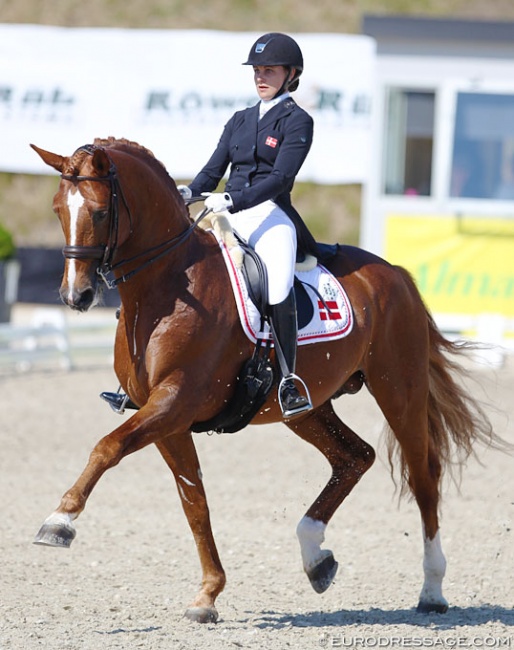 The Danish Equestrian Federation and team trainer Nathalie zu Sayn-Wittgenstein have announced the long list of combinations that are in the running for team selection for the 2018 World Equestrian Games in Tryon, U.S.A. on 12 - 15 September 2018. 
Following the results achieved by Denmark's top pairs at the 2018 Danish Championships in Broholm on 8 - 10 June 2018, team trainer Zu Sayn-Wittgenstein was able to make her selection. 
"There are a few new names, but exciting ones," Zu Sayn-Wittgenstein commented. "New in the squad are Victoria and Betina and they are two good riders. Victoria went through the system. She was member of the pony and junior team and is a good product of our talent development. She has really lived up to the expectations at the Danish Championships, and so has Betina. We saw her ride Belstaff in Uggerhalne and they did a good test there. She hasn't been riding him for so long, but Betina is a skilled rider and that's why I'm giving the two of them a chance."
The Danish WEG Long Listed squad riders are:
Cathrine Dufour - Atterupgaards Cassidy
Daniel Bachmann Andersen - Blue Hors Zack and Blue Hors Zepter
Anna Zibrandtsen - Arlando
Rikke Svane - Finckenstein
Anders Dahl - Selten HW
Anna Kasprzak - Rock Star
Victoria Vallentin - Ludwig der Sonnenkonig
Betina Jaeger - Belstaff
Photo © Astrid Appels
Related Links
Eurodressage Coverage of the 2018 World Equestrian Games
Eurodressage Coverage of the 2018 CDIO Uggerhalne