Chilean Dressage News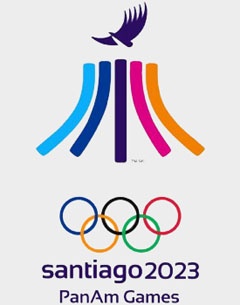 Santiago, the capital of Chile, has been allocated the 2023 Pan American Games. Santiago was the only bidder after Buenos Aires withdrew its bid to host the 19th edition of the Games earlier this year.
The Pan American Sports Organization, or PASO, made the unanimous decision for Santiago as host on Saturday during its general assembly in Prague.
The Pan American Games are an Olympic-style competition for athletes from all nations of the Americas. They are conducted every four years, always one year before the Olympic Games. The first edition of the Pan American Games was held in 1951, in Buenos Aires
In Santiago, 42 countries are invited to compete in 23 sports. Equestrian sports first made an appearance at the Pan American Games in 1951. These are subject to FEI rules as far as all for technical aspects are concerned. The FEI ensures the technical control of all equestrian sports at the Pan American Games.
Santiago will also host the Parapan American Games.
The 2019 Pan American Games are set to take in Lima, Peru, on 26 July - 11 August 2019.
Related Links
Eurodressage Coverage of the 2015 Pan American Games
Eurodressage Coverage of the 2011 Pan American Games
Eurodressage Coverage of the 2007 Pan American Games 
Canadian Leslie Reid Wins Individual Gold at 2003 Pan American Games
Debbie McDonald Wins Individual Gold at 1999 Pan American Games