New Zealand Dressage News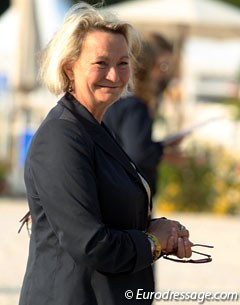 Swedish O-judge Annette Fransen-Iacobaeus will be hosting a Young Horse masterclass in New Zealand in March 2014. The Masterclass will be held following the 2014 Horse of the Year Show in Hastings, New Zealand, on Monday 24 March 2014.
Annette Fransen-Iacobaeus has been as FEI-Judge since 2001 and was promoted to FEI 5*-Judge status in 2013. She has officiated in the Ground Jury at international competitions such as the European Junior/Young Riders Championships, the World Young Horse Championships, World Cup qualifiers and many high profile CDI events.
She has competed for over 40 years not only in dressage, but also internationally in show jumping, and eventing M-level. For 10 years she was a member of the Swedish dressage team and was twice a Swedish Dressage Champion. Fransen-Iacobeaus earned gold in the Nordic Baltic Championship and booked 79 victories and placings during 8 years of international dressahe competition. She has trained and competed 13 S-level dressage horses.
The Young Horse Masterclass in Hastings will consist of practical riding classes and starts at 9.30 AM.
The 2014 Horse of the Year Show has an interntional judging panel with a European flavour as FEI 5* Annette Fransen Iacobaeus from Sweden will join Tiina Karkkolainen from Finland, Ricky McMillan from Australia and Sue Hobson and Helen Hughes-Keen from New Zealand.
Photo © Astrid Appels
Related Links
Peter Holler, Keynote Speaker at 2013 HOYS Masterclass
Hill and Welten In Front at 2012 New Zealand Horse of the Year Show