2012 Olympic Games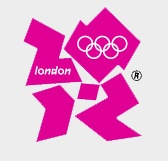 Athletes from 40 countries on six continents will compete in the equestrian events of the London 2012 Olympic Games, which get underway on 28 July. The list of entries validated by the London Organising Committee for the Olympic and Paralympic Games (LOCOG) has beenposted on the FEI website.
Continuing the Olympic tradition, Jumping is the strongest discipline with 26 nations represented, but Dressage – for the first time – has the same number of nations taking part as Eventing, 23 for each discipline.
Seven nations – Australia, Canada, Great Britain, Germany, the Netherlands, Sweden, and the USA – will be represented by teams in all three Olympic equestrian disciplines of Jumping, Dressage, and Eventing. Four countries - Germany, the Netherlands, the USA, and host nation Great Britain – have qualified the maximum number of 13 riders.
The Olympic equestrian events will take place from 28 July to 9 August at Greenwich Park.
DRESSAGE
23 nations: AUS, AUT, BEL, BRA, CAN, DEN, ESP, FIN, FRA, GBR, GER, IRL, ITA, JPN, MAR, NED, NOR, NZL, POL, POR, SWE, UKR, USA
5 nations represented by a team and one individual: DEN, GBR, GER, NED, USA
10 teams (including the five teams mentioned above): AUS, CAN, DEN, ESP, GBR, GER, NED, POL, SWE, USA
13 nations represented by individuals only: AUT, BEL, BRA, FIN, FRA, IRL, ITA, JPN, MAR, NOR, NZL, POR, UKR
50 riders
Check out the complete list of Olympic entries here.
Related Link
Eurodressage On the Scene at the 2012 Olympic Games