2015 Pan American Games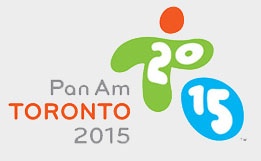 The Toronto 2015 Pan American Games is currently recruiting for a volunteer Equestrian Organizing Committee chair. Each sport on the 2015 Pan and Parapan Am Games Program requires a Sport Organizing Committee chair who will be responsible for the planning and implementation
of the sport program under the supervision of the Director, Sport and/or Sr. Manager, Sport.
The successful candidate will define sporting competitions and training in accordance with the requirements of international federations, the TO2015 Business Plan, the Multi-Party and Host City Agreements.
Sport Organizing Committees are a fundamental part of Games preparation and execution and the Equestrian Organizing Committee Chair will require technical knowledge which is specific to the sport. Only candidates with the required educational/technical requirements will be considered for the position. Applications should be submitted to TO2015 clearly identifying the desired sport and discipline within the sport.
For more information about the role of the Equestrian Organizing Committee Chair volunteer position, review the full description online  or on the employment section of the Equine Canada website.
The application deadline for the volunteer position of Equestrian Organizing Committee chair is Monday, February 20, 2012. To apply, visit the Toronto 2015 Pan/Parapan American Games Volunteer Opportunities page. All interested candidates should e-mail their curriculum vitae to volunteers@toronto2015.org.
Related Links
Pan American Games Return to Canada in 2015
Eurodressage Coverage of the 2011 Pan Am Games