FEI Dressage News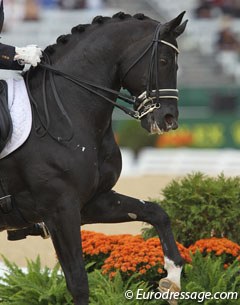 The FEI has announced a further series of key deadlines in the bidding process for the World Equestrian Games 2018. And there is further exciting news for 2018, as Austria has now increased to eight the number of National Federations that have submitted formal Expressions of Interest to the FEI.
The Austrian document was sent to FEI Secretary General Ingmar de Vos while he was travelling back overnight from the General Assembly in Rio de Janeiro (BRA).
Austria now joins Australia, Canada, Hungary, Morocco, Russia, Sweden and the USA in the bid to host the FEI World Equestrian Games™ 2018. A decision will be announced after the Spring Bureau meeting in early 2013 as the third and final phase in the new bidding process that the FEI has put in place for the FEI World Equestrian Games™ and FEI European Championships.
Under the new process, the key deadlines can be broken down into three phases, the Applicant Phase, the Candidate Phase and the Decision Phase.
The Applicant Phase started with the 15 November 2011 deadline for receipt of Expressions of Interest. Also included in the Applicant Phase is the Bid Guide and Applicant Questionnaire, which will be sent to applicants in March 2012.
The Candidate Phase begins on 30 April 2012 with the deadline for receipt of the Applicant Questionnaire. An FEI World Equestrian Games™ 2018 presentation will be made to Candidates at FEI Headquarters in Lausanne (SUI) in June 2012, when Legal Documentation will also be given to Candidates. Completed Legal Documentation, including a signed Host Agreement, must be submitted to the FEI by 15 December 2012.
Candidates will formally present their bids to the FEI in February 2013, prior to the official announcement of the host organisers of the FEI World Equestrian Games™ 2018 after the Spring Bureau meeting in 2013.
Related Link
Record Interest in Hosting 2018 World Equestrian Games