Eurodressage Market - Products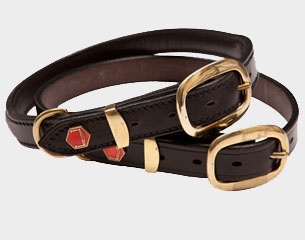 Albion Saddlery launched an exquisite range of luxurious leather accessories from country classic to city chic. The new Albion Sportling Line will prove to be the perfect accessories to compliment a day in the field.
Albion Sporting manufactures collections for the canine, equestian and shooting lover as well as stylish lifestyle items, which include handmade leather handbags with matching luggage
The luxurious Canine Collection has been designed with comfort, quality, style and funtionality in mind. The very best materials have been hand selected by our highly skilled craftsmen and women, to create a truely stunning range of luxurious pet accessories.
The Equestrian Collection feature a small range of accessories for the horse and rider. This collection is due to expand shortly, please check back for more exciting products.
Albion Sportings Shooting Accessories are made with only the finest materials, the quality is second to none and is a true sign of high quality, British craftsmanship.
For more information on these collections visit www.albionsporting.co.uk