2012 Olympic Games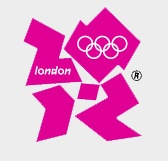 Tickets for the London 2012 Olympic Games are available at a wide range of prices starting at £20. Ticket prices for Dressage at Greenwhich Park start from £20 to £95 for
the preliminary rounds and from £35 to £275 for the Finals. "All ticket prices will provide a great Games experience," say the organizers of the London Olympics.
There are also special prices for young people and seniors across all Olympic sports. Young people who are 16 years old or younger (at 27 July 2012) will pay their age for a ticket. Seniors aged 60 and over (at 27 July 2012) will pay £16.
These 'pay your age' ticket prices and senior ticket prices are available in more than 200 sessions. The price of a ticket for a wheelchair space includes a companion seat located next to it.
Olympic Games tickets go on sale in March 2011. You can make a start by signing up to register your interest at

www.tickets.london2012.com
The official release on the ticket prices can be viewed here.
Related Links
Eurodressage Coverage of the 2008 Olympic Games
Eurodressage Coverage of the 2004 Olympic Games