2009 CDI Biarritz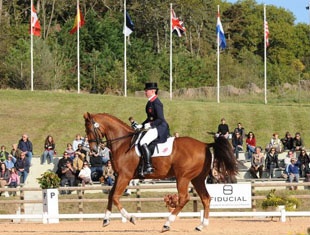 The 2009 CDI Biarritz in France, October 16-18, saw Britain finish an impressive one, two, three with Fiona Bigwood and her Hanoverian gelding Wie Atlantico topping the Grand Prix on 67.83%. Steph Croxford and Mr. President clinched second on 67.19% with Richard Davison and Artemis rounding out third on 66.21%.
"It was a lovely show and a great experience," said 34-year old Fiona. "Both horses went really well but I'm particularly pleased with Atlantico as he has been a bit hesitant lately but he really went all out for me."
Fiona and the rest of the Brits continued to battle it out for the top spots in the Special with Stephanie Croxford and Mr. President putting in the68.45% followed by Fiona Bigwood and Wie Atlantico on 67.95%
"To be honest we almost viewed this weekend as a bit of a holiday and just brought the horse along," laughed Stephanie. "Being so relaxed really helped for the test and he just came out guns blazing. I think I spent most my time just holding on to my hat. Also we had an uphill battle in the GP with me going in first, Richard second and Fiona third, so we couldn't help each other at all. I'm thrilled with the result, I don't think it's fully sunk in yet, but I'm absolutely stoked."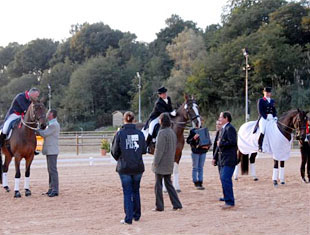 In the Freestyle it was all Artemis as Richard Davison rode to first on an impressive 73.75%. Fiona Bigwood and her 9-year old stallion Don Lorean flew in on second scoring a respectable 71.55%.
Another Brit contesting at Biarritz was Roberta Haylor and Half Moon Willroy who took third in the Juniors Team on 65.45% and improved to second in the Juniors Freestyle on 70.25%.
British Team Captain and recently named HOYS Equestrian of the Year Richard Davison was also well pleased with what he called a good training show. "These smaller CDI's are great experiences for our younger GP horses," said Davison. "Artemis was spot on, with three of the judges putting him on 79%. It was a really useful show for all of us, and you never can hear the national anthem too many times!"
Related Links
Scores 2009 CDI Biarritz
Davison and Hiscox Artemis Head to the Sun