Swedish Dressage News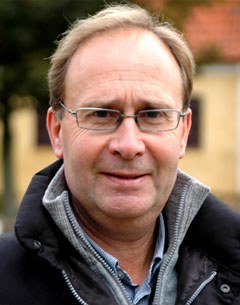 Flyinge dressage director Bo Jenå will be succeeding Elisabeth Lundholm as Swedish dressage chef d'equipe after the 2008 Olympic Games. Lundholm has announced her resignation after having been chef d'equipe for Sweden for 10 years.
The Swedish Equestrian Federation announced on June 8 that Jenå will taking her place.
The 53-year old Jenå has been a long time dressage trainer, competition rider and for some time now an international Grand Prix judge. He assists in the teaching of dressage and young horses courses at the Flyinge State Stud in Sweden. He began at Flyinge, in 1973, where he learned from Maj. Anders Lindgren and Walter Christensen and worked alongside Kyra Kyrklund.
The Swedish Equestrian Federation also announced that Per Lundberg will be replacing Antonia Axson Johnson in the Swedish Dressage Committee after the Olympics.
"Antonio and Elisabeth have done such a great job for dressage for many years," Jenå commented. It will be a big challenge and responsibility  interesting to take on, manage and develop," Jenå said.
Related Link
The Refined Palate of the International Dressage World : What Does Bo Jena Like to Drink?