2008 Olympic Games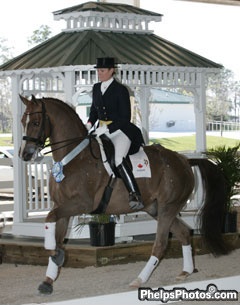 Dressage Canada has announced that it has changed the 2008 Olympic Selection Criteria for its dressage riders. Following complaints from the riders about the criteria strenous on the horse, Dressage Canada has responded to their pleas and changed the rules.
Dressage Canada issued a statement mentioning, "since the publication of its final Selection Criteria in November 2007, Dressage Canada (DC) has received a number of submissions that have challenged various aspects of the Criteria. DC has heard from athletes, horse owners, and from the newly-formed Athletes Council, a subcommittee of DC comprised of all short and long listed riders. As a result of a very thorough review and consideration of all submissions received, DC has republished what must be final Selection Criteria, with certain amendments."
The most important rule change comprises the deletion of the mandatory requirement for team athletes to compete in Europe after selection and prior to the Olympic Games. Dressage Canada explained the rule change as follows: "DC has deleted the requirement that the final selected team (the three Named Combinations and the Reserve Combination) compete in Europe prior to entering quarantine. DC wants to make it clear that this aspect of the original criteria was never a second stage of the "selection trial", as it has been characterized by some. The sole criteria for selection to the team are the qualifying scores to be earned during the Qualifying Period. Rather, this was an opportunity to bring the named team together well in advance of the Olympic Games under the guidance of the Team Coach with a view to building "team spirit" and strategically preparing as a team for the high intensity of Olympic competition."
The detailed criteria are available upon request at Dressage Canada
Photo copyrighted: Mary Phelps/Phelpsphotos.com
Related Links
Canadians Ishoy and Holzer also By-Pass 2008 Olympic Games 
Swiss Dressage Team Withdraws from Competing at the 2008 Olympics