FEI Dressage News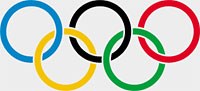 Today the International Olympic Committee voted for London as host city for the 2012 Summer Olympic Games. Five world cities were in the running: Moscow, New York, Madrid, Paris and London, but after four voting rounds held by the 116 members of the IOC
, London defeated Paris in the final voting round.
The first city to drop off the list was Russia, then New York and Madrid followed. It was a neck-to-neck race between Paris and London, but the British capital won with 54 votes to 50. IOC members of the countries with a cityon the short list were not allowed to vote as long as their city was in the running. IOC president Jacques Rogge (BEL) did not vote either.
"The International Olympic Committee has the honor of announcing that the Games of the 30th Olympiad in 2012 are awarded to the city of London," Rogge proclaimed after opening a sealed envelope that contained the result.
London has twice played host to the Olympics, in 1908 and 1948, and it becomes the first city to host the Olympics three times. In the French capital, disappointment was the dominant feeling that swept through the crowds that gathered at Paris Town Hall. It was the third defeat for Paris in 20 years, with bids for the 1992 and 2008 Games also failing.
Photo copyrighted: Dirk Caremans
Related Links
Eurodressage Coverage of the 2004 Olympic Games 
Eurodressage Coverage of the 2000 Olympic Games