Oldenburg Auctions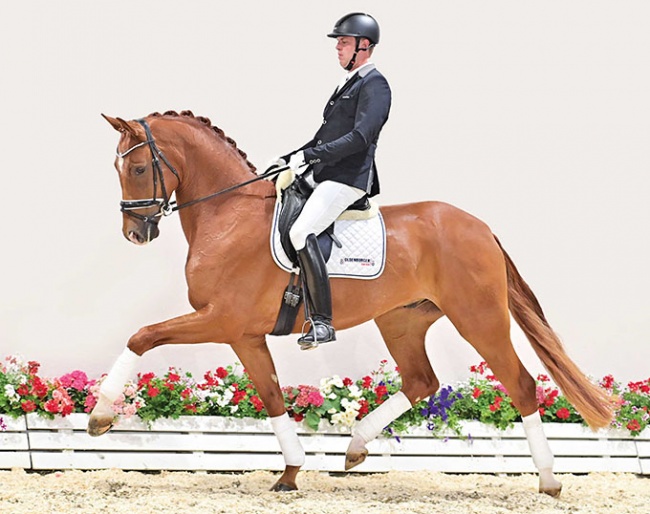 Are you looking for your new sports partner? Then come to Vechta and let yourself be enchanted by an excellent auction collection. The auction horses of the 2022 Oldenburg Autumn Elite Auction have moved into their boxes at the Oldenburg Horse Centre in Vechta.
Training has started and the horses are ready to try out. Make an appointment with our team to meet your favorite personally.
Forty Quality Riding Horses
Over 40 quality riding horses for dressage and show jumping will be presented at the 97th Fall Elite Auction on 1 October.
From three-year-old youngsters to successful young talents, this collection leaves nothing to be desired. You have the opportunity to bid on your favorite live on site, online at www.oldenburger-auction.com or on the phone.
The Oldenburg Reserve Regional Champion open with big steps:
Frontman OLD (by For Romance I - Don Romantic - Rubinstein I). Top aspirant for the upcoming championships. Frontman OLD was nominated for the Bundeschampionat 2022.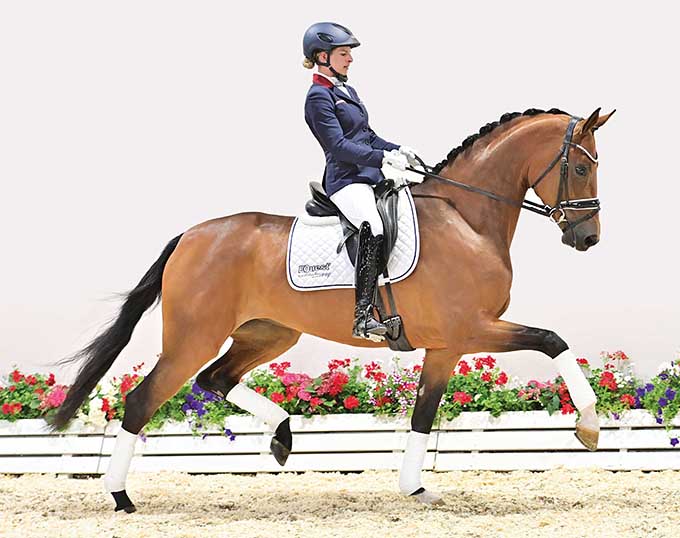 Queen of movement in a class of her own:
Quartett (by Quantensprung - Sir Donnerhall I - Akzent II) is highly placed in tests for young horses. Her brother is the licensed shooting star McLaren/Dinja van Liere, NED.
Movement king with a lot of perspective from the Elfenblume dam line:
Dark Dance (by Desperado - Diamond Hit - De Niro). From the Elfenblume family: The stallions Depardieu and De Vito as well as True Love OLD/Matthias Alexander Rath, successful in the advanced level.
Schedule a Try-Out
Come to Vechta to secure your personal young star. Until 30 September, you have the opportunity to observe and accompany your favourite in training and to try it out. To do so, please contact our consulting and customer service team.
On Friday, 30 September at 7.00 p.m., the elite collection will present themselves in a big evening show.
An overview of the entire collection you will find here: https://auktion.oldenburger-pferde.com/en/objekte/au-25/97_herbst_elite-auktion_2022?Lstatus=1&pagesize=96&oldpagesize=24
Consulting and customer service: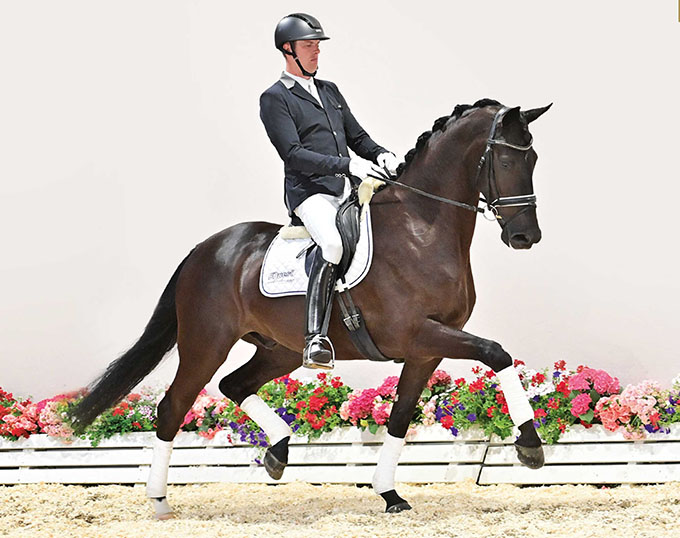 Auction Director:
Roland Metz: +49 171 4364651 or metz.roland@oldenburger-pferde.com
Dressage horses:
Thomas Rhinow: +49(0)172-9748487 or rhinow.thomas@oldenburger-pferde.com
Daniel Pophanken: +49(0)175-2930926 or pophanken.daniel@oldenburger-pferde.com
General information/catalogues:
Elisabeth Gerberding: +49(0)4441-935512 or gerberding.elisabeth@oldenburger-pferde.com
Heike Arends: +49(0)4441-935531 or arends.heike@oldenburger-pferde.com