Equestrian Aid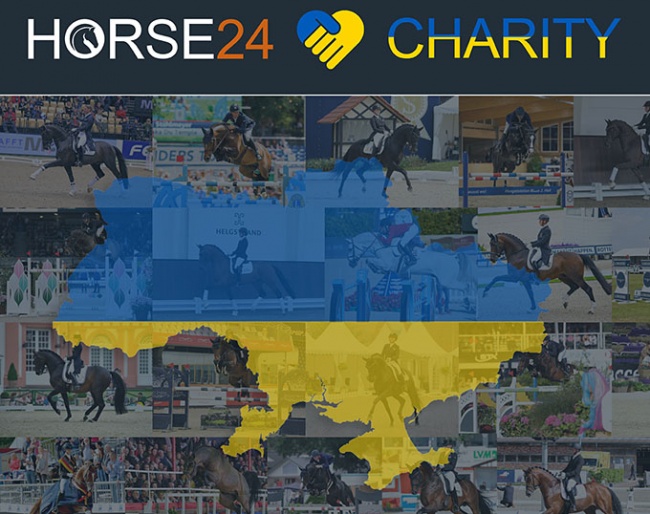 He who asks, gets answers - That was with this motto in mind that Simon Kohlenbrenner, owner of online auction platform horse24.com, asked stallion owners for their support in an aid operation for Ukraine. The response has been overwhelming. A total of 112 stud fee vouchers will be auctioned online.
All proceeds will go to two aid organizations working at the Ukraine border: Equiwent Hilfe: Tier und Mensch e.V. (Sassenberg), which supports animals and humans in need, and the Berlin-based Doctors without Borders e.V. 
Goodwill of European Equestrian Scene
The idea of using the potential of the auction portal, existing contacts, and the goodwill of the European equestrian scene to assist Ukrainian horse owners and refugees in their life-threatening circumstances came about very naturally.
"The unbearable war images which we've been seeing daily in the media and via various channels left us in no doubt that we simply had to make a contribution: We want to give support to the Ukrainian equestrian community and to people in need," says Kohlenbrenner. 
Impressive Response
The response far exceeded the expectations of the online auction specialist: An incredible 112 stud fee vouchers for exceptional stallions from right across Europe will form the basis of the fundraising operation.
Promises to participate came from all directions, including from some of the most renowned stallion owners and stud farms, including Paul Schockemöhle - Helgstrand Stallion Station, Studbook Zangersheide in Belgium, Lisa and Thomas Müller's Gut Wettlkam, Gestüt Peterhof in Saarland, Landgestüt Redefin in Mecklenburg, Van Olst Horses in the Netherlands, Station Sosath in Lower Saxony, the stallion station of the Holsteiner Association and the Maas J. Hell Stallion Station, as well as Gestüt Tannenhof, owned by Klaus Plönzke, founder of ClipMyHorse.
See all stallions on which you can bid for a vouchers here: Part 1 - Part 2
The way it works..
The auction for stud fee vouchers in aid of Ukraine starts on Sunday 20th March at 09h00.  The Bid-Up – the closing stage of the bidding – begins at 14.00 on 27th March.
Anyone wishing to bid, and who has not already done so, should register for the auction. This is a simple process and it ensures the safety of all participants. At the end of the auction and upon receipt of the promised amount, the highest bidder will receive the original version of the Stud Fee Voucher. At that point, the donor of the voucher will receive notification. Redemption of the voucher will be in line with the usual terms and conditions of the respective stud farm/station. 
The Aid Organisations
All proceeds from this online auction will be donated in full (without deduction of costs) and divided equally between the aid organisations Equiwent Hilfe: Tier und Mensch and Ärzte ohne Grenzen (Doctors Without Borders).
Details of the organisations, who are currently working around the clock helping refugees and offering medical care, are available at https://www.equiwent.org  (Facebook: https://www.facebook.com/Equiwent) and at www.aerzte-ohne-grenzen.de (Facebook: https://www.facebook.com/aerzteohnegrenzen)