KWPN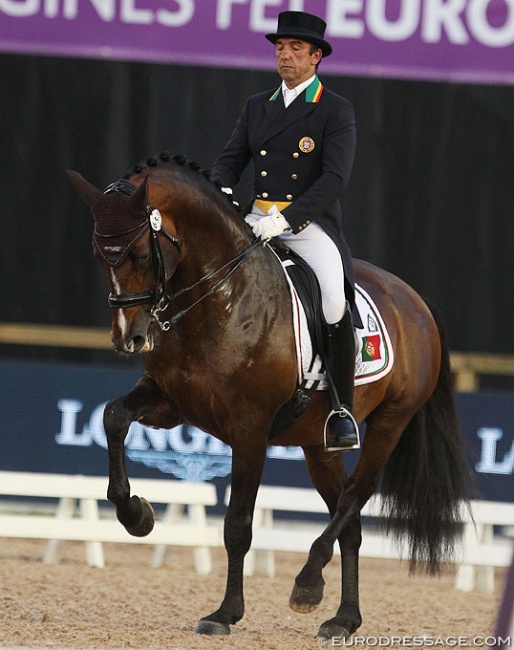 The KWPN society has announced that it will begin a pilot project in which it will cross Dutch warmblood lines with PRE (Andalusian) and PSL (Lusitano) lines in order to create a wider gene pool within the Dutch warmblood breed.
KWPN wants to register offspring by a KWPN licensed stallion out of a pure bred PRE or PSL mare. They will be registered in the Register A with KWPN and will receive a Dutch passport. The offspring can be submitted to the breeding book at a later age, if they fulfill all stud book requirements.
"By breeding horses through the combination KWPN stallion x PSL/PRE mare the strong points of both breeds are used for dressage horse breeding," the KWPN stated. "Both Lusitano's and PRE's are known for their natural ability to collection and major talent for passage and piaffe."
KWPN believes this pilot project is mutually beneficial. "Not only will this project contribute to gene spreading, but Spanish breeders with PRE and Lusitano mares can use the strong qualities of the KWPN stallions for their mares.
Veronica Fortes from Malaga will be the central KWPN contact point in Spain. She will assist Spanish breeders and advise which stallions are interesting to use. She will also help with ordering semen in Holland. 
"If there is enough interest from Spanish breeders, a Dutch inspection committee will be be inspection the foals at central point next year," KWPN added.
Photo © Astrid Appels
Related Links
Oldenburg Society Approves First Lusitano Stallion
Rubi, King of Lusitanos, Takes to His Throne
Stallion at Stud: Bariloche JGR
Stallion at Stud: Dragao das Figueiras
Stallion at Stud: Equador MVL