Stallion at Stud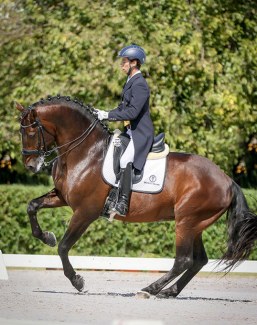 Name: Equador MVL
Breed: Lusitano
approved for ASPL
Year of Birth: 2009
Sire: Quo Vadis
Dam: Que-Ha MVL
Dam Sire: Hostil x Quiaz
Height: 16.2 h
Stud fee: Insemination fee 1000 euro + in foal fee 1000 euro
frozen semen on request
Equador MVL, who is currently being prepared for his debut in the class of Grand Prix by his trainer João Torrão/POR, is probably the most spoken of Lusitano stallion – considering his athletic perspective and his value in breeding.
Six years old he won at the CDI3* in Biarritz/FRA with over 77%. At his first starts at the international small tour at the CDI3* in Segovia/ESP this striking bay put Olympic riders in the ranks beneath him after winning over and over.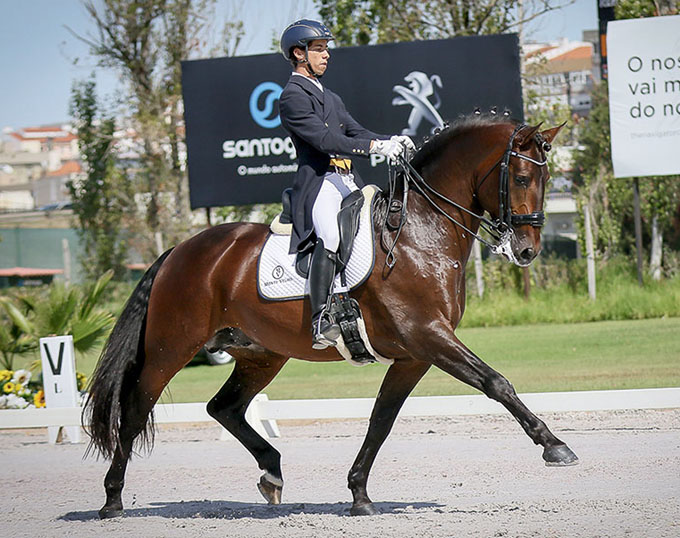 He won bronze at the open Championships in Lissabon/POR and won the final intermediate I freestyle with 72,27%.
Equador MVL was awarded the title Elite Stallion and "Recommended dressage stallion with four stars", also for his high quality progeny, by the Lusitano Breeding Association.
He has inherited his incredible energy and hind quarty activity from his father Quo-Vadis SS, who has won Gold at the driving competitions at the WEG 2006 in Aachen. Quo-Vadis SS dam-sire is Jabuti who was trained by Nuno Oliveira up to the high classes.
The dam Que-Há MVL descends from the grand Hostil JBG, who was trained by Guilherme Borba up to Grand Prix.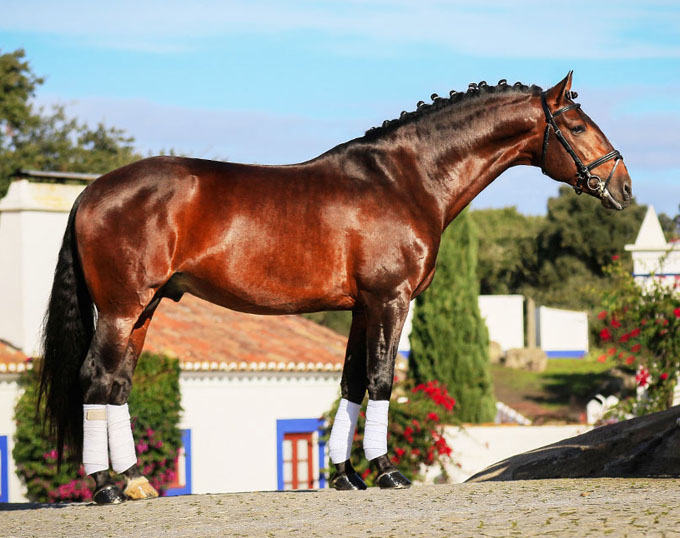 Stallion Station Contact Info
Dressage Grand Ducal
75, rue de Cessange
L-3347 Leudelange
Luxembourg
Tel: Christof Umbach + 352 621351892