Spain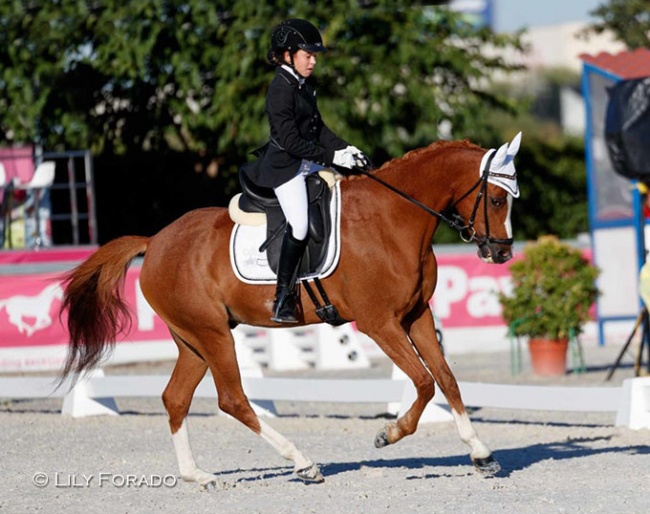 Tragedy for Spanish pony rider Itziar Alonso Fuentes. Her pony Groeze's Rakker had to be euthanized following a traffic accident en route to the 2023 CDI Ornago in Italy. 
Groeze's Rakker was a 10-year old Dutch Welsh pony by Oosting Amigo out of Groeze's Dora (by Wengelo's Ricardo). 
Spanish Team Pony
Under the 16-year old Itziar Alonso Fuente, Rakker made his national show debut in Spain in 2019 and his international show debut at the CDI Camarma de Esteruelas in May 2021. 
A year later they returned to the CDI Le Mans and clinched Spanish team selection for the 2022 European Pony Championships in Strzegom based on national and CDI results. At the Europeans they posted 66.029% in the team test (56th) and 65.216% in the Individual test (53rd). 
The pair became reserve Spanish pony champion and captured bronze at the Catalonian regional championships.
Traffic Accident
The pair had planned to compete at the 2023 CDI Ornago as first CDI of their final year on ponies. Itzar "celebrated" her 16th birthday on Saturday 19 March. 
Unfortunately the trip to Ornago turned into disaster. Itziar and her trainer and aunt Sandra Alonso Hernández were trailering the pony to Italy when they had an accident at a toll booth in France. 
While queuing at the toll booth, they were rear-ended by a vehicle and the impact was so severe that the pony sustained fatal injuries. 
"The pony suffered a back fracture and we couldn't do anything for him," Itziar's mom told Lilyforado.com. Itziar and Sandra suffered minor injuries.
The CDI Ornago held a minute of silence in honour of the Itziar's loss.
Photo © Lilyforado.com
Related Links
Spanish Team Announced for 2022 European Pony Championships
Scores: 2021 CDI Camarma de Esteruelas