Belgium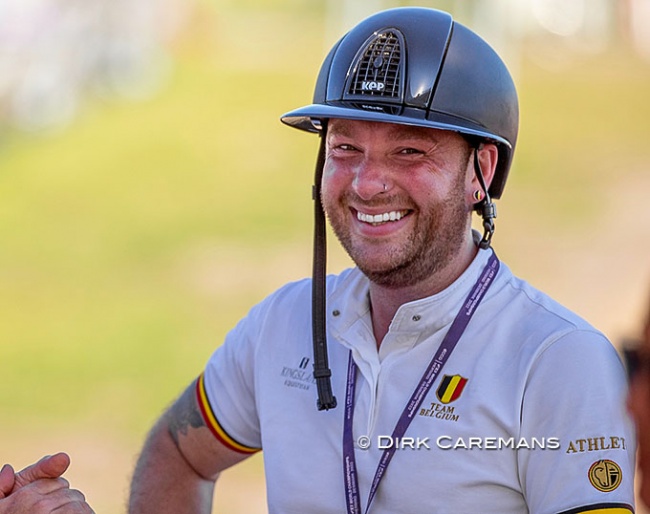 The FEI Para Equestrian Digest speaks to Belgian Paralympian Kevin Van Ham, 33, about his rapid rise to the upper echelons of the sport and his experience as a gay man in the equestrian world…
"I always had a love for horses. When I was a kid I thought they were so gracious and majestic, but I was afraid of them – I would have a panic attack if one came too close to me!
At the age of 12, I went to a local riding club with my parents and we booked a riding lesson. Once close to a horse, my fear took over and I couldn't make the step to go on. After a couple of times with this scenario, my parents gave me the choice – I had to overcome this fear, or this would be the last time they paid for a lesson. In the end, I finally got the courage to go on and from then it was heaven for me! I completely forgot my fears and I fell in love! That was 20 years ago now.
I went on to compete in regional competitions and always in able-bodied Dressage until around five years ago. I was born with my disability. I'm missing a piece of my left arm up to my elbow and I don't have a left hand because, before I was born, my umbilical cord got stuck around my arm and kept it from developing. They did not identify the problem on the ultrasound scan.
Searching for the Best Solution
It was difficult for me and my trainers to look for ways that suited me best to ride a horse, taking into account my disability. Firstly, we started riding with one hand, which was fine with the riding school ponies. But when I got my own horse and rode horses from other people, I needed to look for something that could give me the same finesse that riders with two hands have. I have tried so many things and tested out the reins used by other riders – I'm still searching for the best solution. At the moment, I'm riding with a looped rein for the single bridle and for the double I have a kind of ladder that connects both reins to each other. I'm learning a lot on the Para Equestrian scene, and everyone is so supportive.
Until five years ago I knew nothing of Para Dressage. One day, someone came up to me and said, "Why are you not riding Para Dressage?" So, I went home and started searching what it was, how big it was in Belgium and how to get involved. I also wondered whether I was good enough to get accepted in that world.
Incredible Years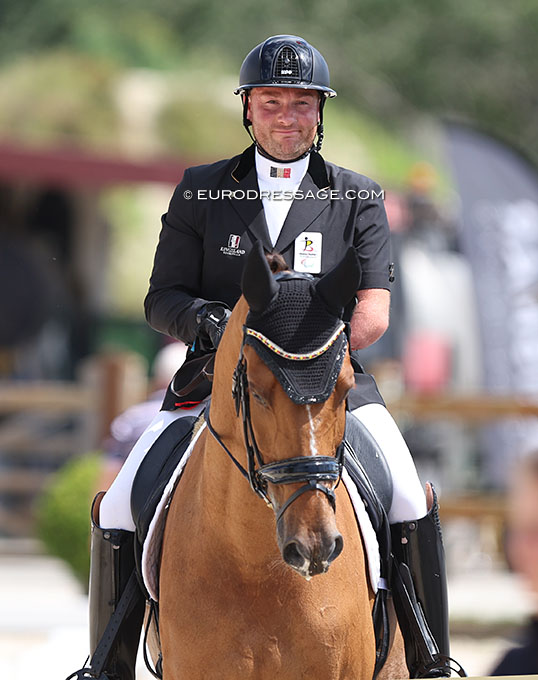 It has been an incredible few years since then. Coming home with three top-five finishes at the FEI European Championships in 2019 was special and another highlight was recording finishes of fourth and seventh recently at the Orifarm Healthcare FEI Para Dressage World Championships in Herning (DEN).
Of course, participating at the Tokyo 2020 Paralympic Games was beyond my wildest dreams. It was so impressive to be there, riding amongst the best of the best riders, in front of the world. This was something I will never forget, and I enjoyed every minute of it! Having experienced that, I want to always be competing against the best riders and Paris 2024 is a major target for me.
I see myself as having a full-time career with horses alongside my other full-time career in retail. It's a busy life! I live together with my partner, Jeffrey, who luckily is also involved with horses, so that makes the equestrian lifestyle easier sometimes. We have two fully grown horses of our own, Eros and Inferno, and some upcoming young horses for the future, as well as horses from clients.
Searching for His Identity
Growing up as a gay person was definitely not easy! As a young boy, searching for my identity and combining the fact that I also had a disability, was a difficult process. Like almost every LGBTQ+ person, I had some haters at school. Luckily, I only experienced it the most at school and I had such supportive friends that really stood up to any haters.
I never felt unwelcome in the equestrian community as a gay person. It was a nice escape from any negativity in the "normal world". For me, personally, the equestrian community gave me comfort and I could be who I was without anyone disagreeing.
While I have never experienced feeling unwelcome at a riding club or competition, I can imagine that in some countries where the LGBTQ+ community is side-lined, it is more difficult to be yourself and enjoy this sport. Therefore, I think it is very important that local riding clubs, National Federations and even the FEI let those people know that it is okay to be yourself and we will support each other.
Positive Influence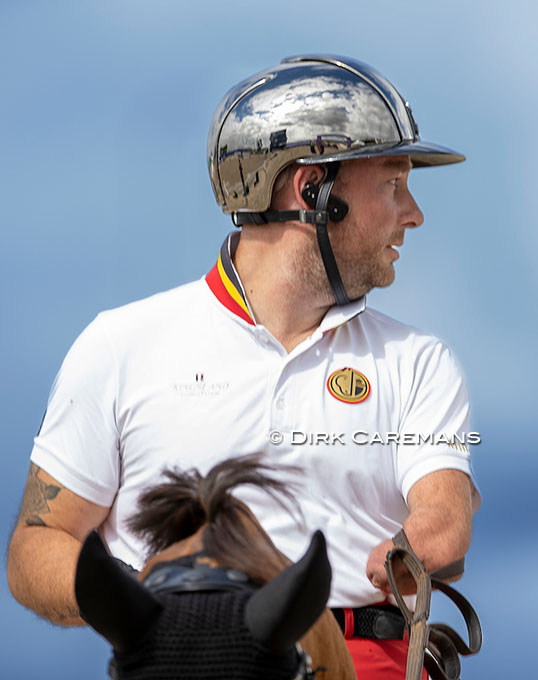 I think equestrian athletes can be such a positive influence for young people, and that's something I embrace. Being a role model for other people is very important. I very much like to help people find their path in life or with their search to discover who they are inside.
It makes me happy when people come up to me and tell me that their son or daughter or even themselves look up to me and think that I'm an inspiration for them. That makes me more eager to always be myself.
What would my advice be for any young person who is gay or lesbian and maybe has fears about how this may impact their life? It's important to be yourself and enjoy life as much as you can because we only have one! Never change who you are, stay true to yourself. Don't be ashamed to search for support and talk to people who can support you in finding your way."
-- Text by FEI  - Photos © Astrid Appels - Hippofoto
Related Links
Belgian Team Announced for 2022 World Para Dressage Championships
Wide Open Field Awaits Para Equestrian at 2021 Paralympic Games in Tokyo
Belgian Para Dressage Team for 2021 Tokyo Paralympics Named
Everars, Hennes, de Jong, Van den Steen, Vandeborne, Pauluis Win 2021 Belgian Dressage Championships
Van de Weyer, Hennes, De Jong, Luyten, Nyssen, Roos Win 2020 Belgian Dressage Championships
Second Belgian Grand Prix Test Riding Practice Session with De Wolff and Nivelle