Denmark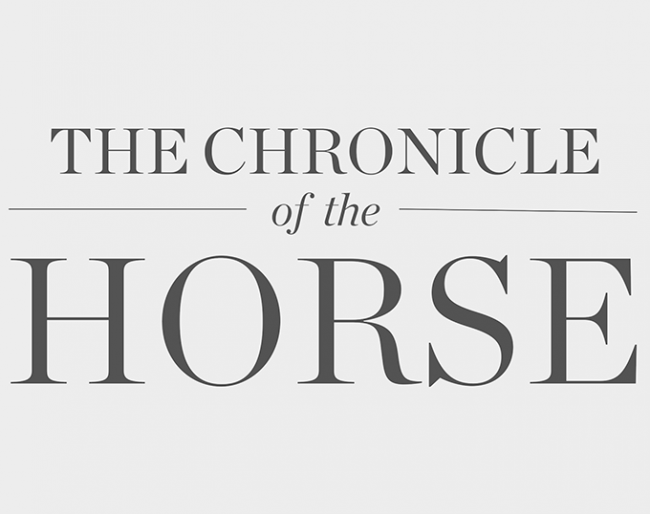 Mark Bellissimo has sold the American equestrian news publication The Chronicle of the Horse to Andreas Helgstrand's Global Equestrian Group. 
Blow Out Sale
Mark Bellissimo is the managing partner of Wellington Equestrian Partners (WEP), the largest property owners in Wellington, Florida. WEP also owns and operated the Colorado Horse Park in Parker, CO, and the Tryon International Equestrian Center in Mill Spring, N.C.
In the summer of 2021 Bellissimo began his big blow-out sale of Wellington property and businesses. Global Equestrian Group - which includes Andreas Helgstrand, Ludger Beerbaum, and Mark Bellissimo as partners and which is funded by Waterland Private Equity - "bought" the WEF show grounds in the summer of 2021. 
 The Palm Beach County Property Appraiser website still shows that the land where the Palm Beach International Equestrian Center is still owned by company Far Niente Stables LLC (agent/director Michael Stone). A press representative for Michael Stone confirmed to Eurodressage that GEG also purchased the LLC company Far Niente V and therefore own the land of the Wellington jumping show grounds.
In June 2022 Bellissimo sold the International Polo Club grounds to U.S Polo Association.
In September 2022 Bellissimo announced his "Wellington 3.0" masterplan to expand the horse dominated town with more show grounds, more residential houses and more commercial units (hotels, commercial zone) to keep up up with the competition, i.e. the World Equestrian Center in Ocala, Florida.
In order to realise his masterplan, Bellissimo needs to get planning permission and conversions of zoning areas first from the Equestrian Preserve Committee (EPC), who advises the Wellington Planning Zoning and Adjustment Board, who then sends their recommendations to the Village Council.
In 2019 Bellissimo was quoted saying that his "overall goal" in life is, "to transform equestrian sport from an elitist fragmented fringe market into a more respected and valued lifestyle and sport option and to create the premiere lifestyle destinations in the word." 
The Chronicle of the Horse
In July 2013, Bellissimo expanded his control over the American horse world by acquiring its oldest equestrian media outlet, The Chronicle of the Horse.  Founded in 1937, the Chronicle was owned by the Ohrstrom family of The Plains, Virginia.
Bellissimo's company International Equestrian Group (IEG) added the Chronicle and its entities (website, digital publication) to its portfolio and almost ten years later sold it to Global Equestrian Group.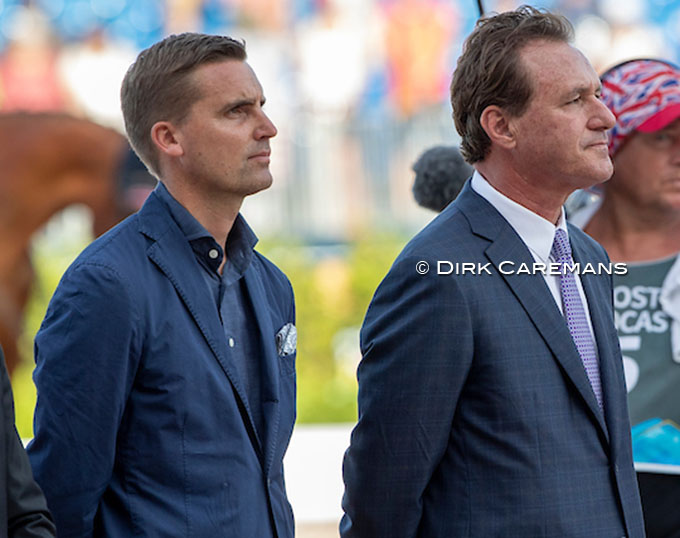 "We see this as a perfect fit to expand our footprint in the U.S. and also to enter the media scene with a company that has a long history and incredible expertise in horse sport," said Andreas Helgstrand, CEO of Global Equestrian Group. He continued, "We see a lot of opportunity with Chronicle of the Horse, and we are happy to welcome all the employees to GEG."
Commercial Director at GEG, Anders Bech, is also looking forward to the change in ownership of COTH.
"We see a very large potential in COTH," he said, "especially on the digital side, where advertisers are more and more interested in digital possibilities. COTH provides an audience reach that is unmatched in the industry. Although Denmark is a small country, the media industry in the country has been very innovative on the digital development, and a lot of these ideas can be implemented in the U.S. to take a great step forward in favor of the readers, advertisers, and other stakeholders."
Photo © Dirk Caremans
Related Links
Bellissimo Presents "Wellington 3.0", Plans to Move Dressage, Aims to Rezone GDF Show Ground
United States Polo Association Buys Polo Grounds in Wellington, Future of Global Dressage Festival?
Helgstrand's Global Equestrian Group, Waterland Private Equity, and Wellington Equestrian Partners Join forces
Helgstrand Gets Foot in Door of Show Jumping World: Alliance with Ludger Beerbaum