PRE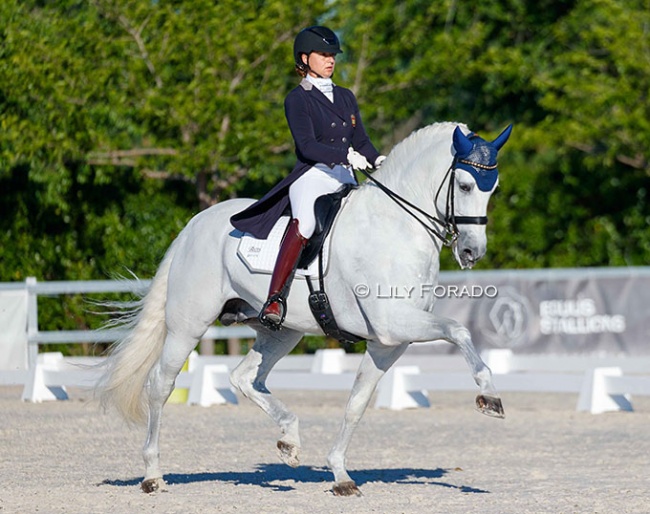 Romero de Trujillo is not just any name, it is the jewel in the crown of the American PRE breeder, Yeguada Trujillo. Bred by José Franco Sánchez, the grey stallion incited of an avalanche of success at SICAB 2015.
Combining his outings in the dressage and morphological circuit, the anchor and engine of Yeguada Trujillo is a diamond that has never stopped shining. Since SICAB 2015, the trophy cupboards of Yeguada Trujillo have been filling up with ribbons , season after season, as the stallion established an extraordinary and unique sporting record. At SICAB 2019, he said goodbye in style to his great morphological sports career as the World Champion and World Champion in Functionality.  
As morphological champion, Romero de Trujillo  (by Enganoso VI x Cantaor) has been climbing through the different levels of Dressage simultaneously. It began with his participation in the World Championship of Young Horses in 2018 (7-year-olds) in Ermelo.  In April 2020, he made his debut at the Grand Prix level and at the end of 2021, he was proclaimed SICAB champion at the highest level with stellar scores.
A year and a half later after his GP debut, his progression has been meteoric. In a few days he will go down the centerline in Herning to represent the Spanish team in the 2022 World Championships Dressage.
Today USPRE chats openly with Teia Hernández who explains her beginnings with Romero de Trujillo. Their journey, as the Americans say, is worthy of writing a book. Their story is the clear example that, with work, effort, perseverance, results come. 
A few weeks ago you were told that you were part of the Spanish quartet for Herning. How did you react?
Well, very excited, I burst into tears and we went to celebrate with my family!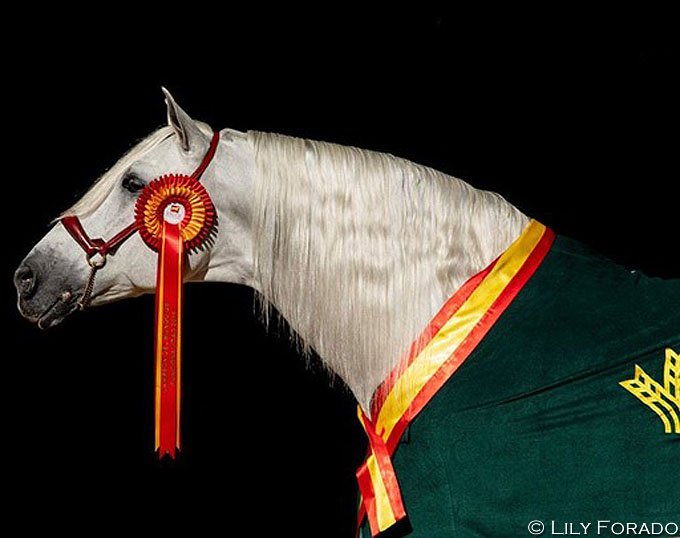 What does it mean for you to attend this event with a PRE?
Going to a WEG is a dream, it is something that very recently seemed unattainable ... the fact of representing Spain with a PRE, logically excites me doubly, because for a long time I have supported our breed.
For a decade, the Spanish team has not had three P.R.E.s. How does it feel to be the great advocate of the P.R.E.?
I think that the PRE is living a very good moment at a sporting level, there are many people doing things better and better and it is being noticed in the results of all categories, from the youngest to GP.
The fact that we have 3 PRE horses in the team is nothing more than the result of the work that is being done, and I cannot think of a better way to represent our country.
The list of P.R.E.s that have shone in the international arenas is formed by Evento, Invasor, Fuego de Cardenas, Norte Lovera and Grandioso among others. Now Romero de Trujillo joins this distinguished list. Since the beginning of 2015 you have been together. How do you assess your evolution in Dressage?
Getting on this list is pretty overwhelming... Romero de Trujillo has never ceased to surprise us, each step has been forward and according to the possibilities we had at that time, he has always accepted the increase in difficulty and the pressure required to climb levels.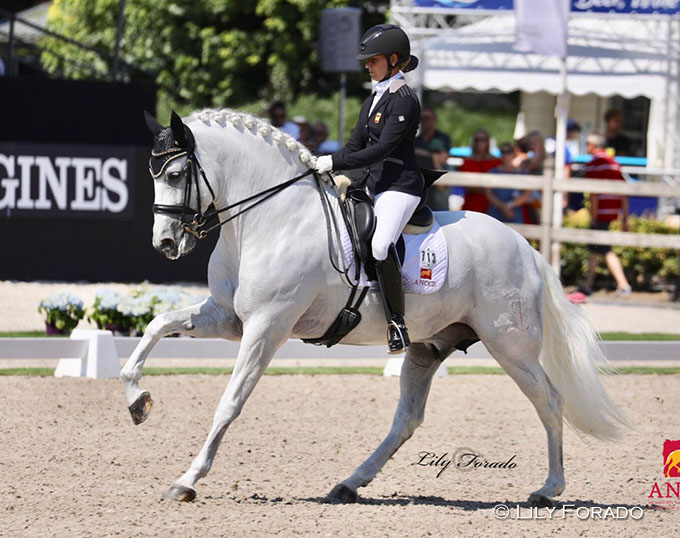 Herning will be your first experience representing the colours of the Spanish flag in an event of such magnitude. What does it mean to you?
Emotion, responsibility, concentration... the memory of all those videotapes cannot be taken out of my head... Aachen, Rome, Jerez... that time and time again I have seen, and I still do not get the idea that I am going to be part of such an event.
Romero de Trujillo is the great flagship of the American Yeguada, Yeguada Trujillo. What would you highlight about its great stage in the morphology circuit?
Romero de Trujillo has managed to be two  times World Champion in Sicab (2015 – 2019) and also as an  Absolute Champion of functionality... there is no title more important than this in terms of morphological circuit, so little else I can add.
From morphology to being part of the Spanish team for Herning 2022.  Have you ever imagined this?
It's not something you keep in mind every day, it's a long-time evolution. The morphological does not exclude dressage, or sport, I think that well done can be combined, and we are a good example. Logically it is not the most usual, but Romero de Trujillo has shown enough quality to face great challenges, and this will be another one, the biggest of course.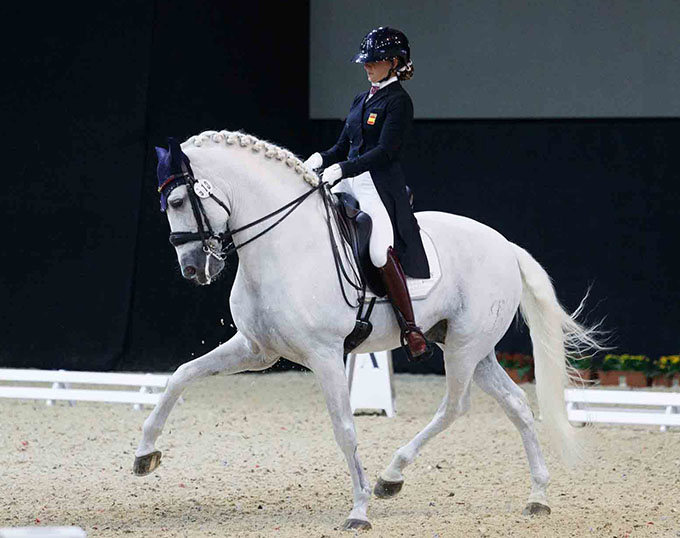 Romero de Trujillo has a huge following in the United States, almost like a fan club. What is it about Romero de Trujillo that makes him so special?
He is a horse with a lot of personality, has charisma and likes to show off, grows with the public and at the same time transmits serenity and ease.
It is also a real PRE, "racial" wherever you look at it, and in the US, it has a lot of offsprings.
Herning is going to be a very important appointment. The top six teams will get the ticket to the Olympics. How does Spain face this great event?
Nothing is impossible, we have a great challenge, but we are all very focused and the team is strong, we are very motivated.
Text and Photos © Lily Forado for USPRE Association
Related Links
Spanish Team Selected for 2022 World Championships Dressage, Three PRE's on Board
Spanish Riders Selected for Final Team Selection Trials for 2022 World Championships Dressage
Jose Antonio Garcia Mena and Divina Royal Win 2022 Spanish Grand Prix Championships
Sixth Consecutive Title for Beatriz Ferrer-Salat at 2021 Spanish Dressage Championships
North American Breeders on Strong Form at 2019 SICAB
Spanish Horses Selected for 2018 World Young Horse Championships