Bits 'n Pieces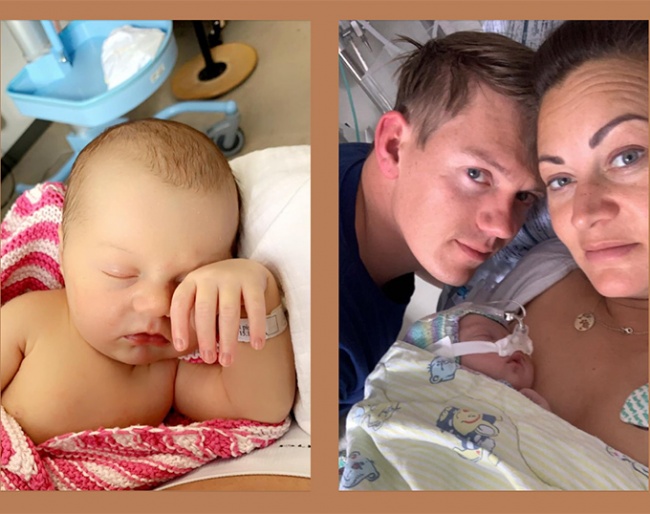 Norwegian Grand Prix rider Ellen Birgitte Farbrot gave birth to her first child, a girl named Lilly, on 31 May 2022. The baby measured 52cm and weighed 3500g  at birth.  The 37-year old Danish based rider and her fiancé Michael Sørensen are thrilled with her arrival, even though the delivery was a challenge. "After a 40h long complicated labour , 11 doctors and midwife's doing a heroic job finally succeeded in their mission and we finally got to se our little girl," Fabrot took to Facebook. "It was the best and the worst time of our life - as we all realised that she had some difficulties entering this world. She had sunken a lot of fluid on her way and needed instant medical care. Thanks to all the fantastic doctors and nurses she is all fine now - and we are just settling at home after spending the first couple of days in hospital care. We are so grateful that everything turned out fine and feeling blessed that she is finally here."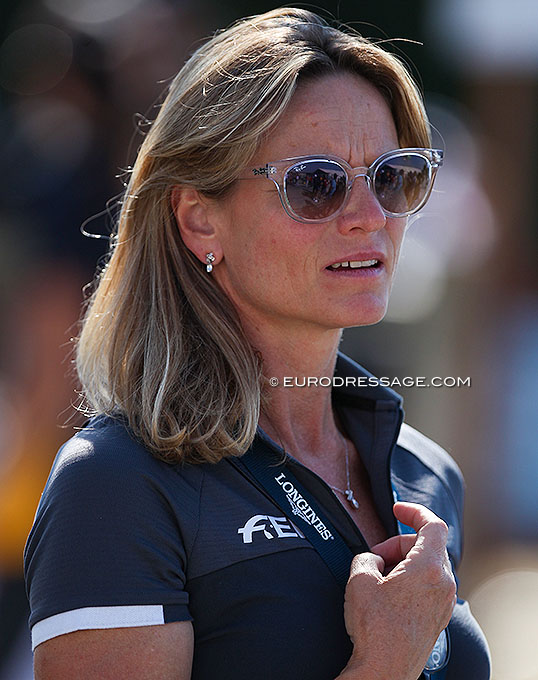 After seven years on the job as FEI press and communications officer, Shannon Gibbons has announced her departure from the FEI and Lausanne to start a new chapter in her life. "It has been a very difficult decision to make and indeed took a long time to finalise my decision, but I will be heading to Australia for an extended period of time," Gibbons communicated. Shannon worked her last day on 31 May 2022.
Former international Under 25 rider Charlotte Rummenigge has given birth to her second baby, a boy born on 10 May 2022. Charlotte and her husband Peter Munch are already parents to another boy born on 21 May 2020. Charlotte, who is the youngest daughter of German soccer legend  Karl-Heinz Rummenigge, married Munch in July 2018. He is the son of German dressage trainer Stefan Munch, who coached Jessica Werndl and Victoria Michalke in their junior-young rider's years. Charlotte last competed internationally in 2017 but continued to ride at national level through 2021 with Lemony S (by Lemony's Nicket x Wolkentanz) and Dancing Star (by Dancing World x Rascalino).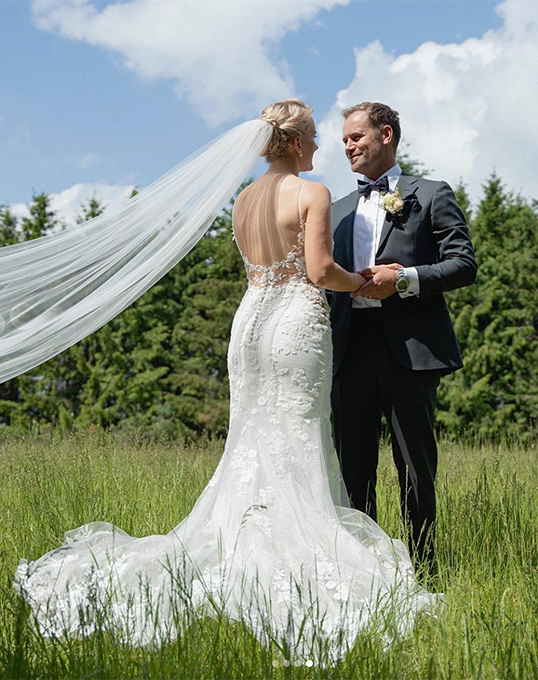 Danish Olympian Nanna Skodborg Merrald married her partner,  Jesper Rasmussen, on Saturday 11 June 2022. The couple celebrated their union with a lavish garden party attended by closest family and friends, including Cathrine Dufour and Rasmine Laudrup, Dennis Fisker, and long-time coach Michael Sogaard, amongst many others. Rasmussen proposed during the pre-quarantine in Aachen right before the 2021 Olympics in Tokyo. 
American dressage rider Natalie Hamilton-Hinnemann has moved barns in California. She has relocated her business to Gianna Safizaheh's equestrian center Global Sport Horse Stables in Temecula, CA. Hamilton is originally from Minnesota and had her first serious dressage training at  William Solyntjes and Lloyd Landkammer's Brandywine Farm, before relocating to California to work with David Wightmann and Kathleen Raine. She met her husband Stephan Hinnemann (son of Johann H.) in 2003 in Germany. The couple married, moved to Minnesota, but eventually settled down in California in 2014. Hamilton's last CDI start was four years ago in the spring of 2018 on Copa Cabana MRF (by Contucci x Bordeaux), now ridden by their junior rider daughter Josephine.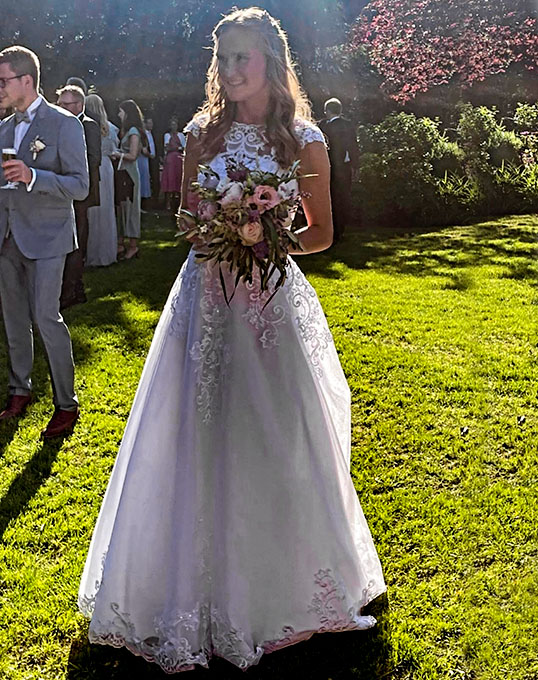 German Under 25 dressage rider Sophia Funke got married to her fiancé Jan-Hendrik Korte on 4 June 2022. The couple got engaged in Mallorca less than a year ago and celebrated their wedding in the presence of family and friends, including German dressage riders Alexa Westendarp, Kristin Biermann, and Leonie and Ellen Richter, amongst many others. The 25-year old Funke made her international show debut as a young rider in 2014 aboard Louisiana K (by Londonderry x Legat). In 2017 she moved to Under 25 level on Diamond Rex (by Dr. Doolittle x Rubinstein). As of 2020 she has been competing Quinsdale (by Quaterback x Samarant) at international small tour and U25 level.